TidePod Season 3, Episode 2: Spooky Stories
In the second episode of the third season of the TidePod, we told spooky stories in time for the season of scares and horror. As Halloween is quickly approaching, we decided to make a special edition episode for the holiday. For this episode, we will be telling three scary stories. We will be telling an original story by our very own TidePod contributor, Jupleen Kaur about a terrifying monster in a cabin. Then, we will be telling the infamous story of the Bell Witch which has been circulating pop culture for quite some time. Lastly, we will be telling you the well known urban legend of Slenderman. So grab a snack, lay back and get ready to be spooked! Your hosts today will be Nikki Shah and Rediet Ghebrehiwet.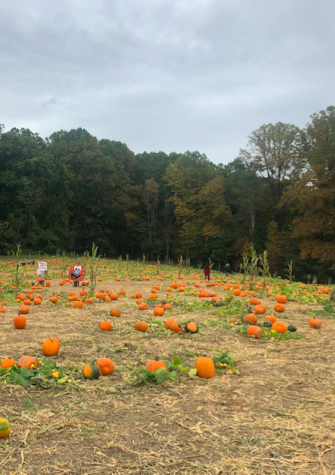 You can listen to "Scary Stories" here.
This episode is hosted by Nikki Shah and Rediet Ghebrehiwet.
The script was written by Jupleen Kaur, Mirula Prasad, and Rediet Ghebrehiwet. Publicity and outreach by Amna Shamim and Mirula Prasad. 
Graphic by Valerie Wang. Music courtesy of Corrigan Peters.
Edited by Savva Brown. Produced by Mirula Prasad and Amna Shamim.
You can listen to the rest of the TidePod podcast here.