The Tide's View: The SMOB candidate Nick Asante should come out on top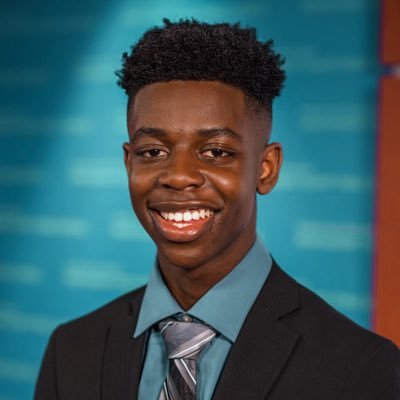 As students, we rarely have the opportunity to make decisions that impact our daily lives leading to things such as our school curricula constantly changing without our input. However, the Student Member of the Board (SMOB) is a way for us students to have a say in how our lives and education are affected. With the SMOB election rapidly approaching on May 20, we must make sure to choose the candidate that is qualified, has realistic ideas and will use their board powers to benefit all students.
After interviewing both Nick Asante and Victoria Kidder, juniors from Richard Montgomery and Magruder High Schools respectively, the RM Tide Editorial Board has chosen to endorse Asante for the 2020 MCPS SMOB election. With hopes to improve school lunches, close the opportunity gap, widen school access to menstrual health products and promote student-led advocacy, the RM junior presents himself as a genuine and prepared candidate for the job.
Kidder has similar plans but what makes Asante a stronger leader is his clear objective on how these issues should be approached. Both on his campaign website and the MCR Special Elections Committee Voter's Guide, Asante clearly outlines the steps he would take as well as define specific issues.
His measures are also feasible and he recognizes that he has a short time span of one year to put his plans in action. For example, he wants to roll out Chromebooks to all students, so everyone has equal access to technology. This system has already succeeded in places like Fairfax County and various middle schools demonstrating it is a realistic plan for our county. His plans for making technology available to all MCPS students is essential in closing the opportunity gap and helps students that suffer from a lack of access to technology.
Asante also makes clear that female hygiene should not be overlooked in schools by promising to make menstrual hygiene products freely available in all MCPS girls' bathrooms. Not only do these inconveniences eat away at instruction time, but it can be aggravating for many female students. He takes into consideration the needs of all groups of people and does not disregard them just because these measures do not help everyone.
While other SMOB candidates have promised to improve school lunches before, Asante is the only one who has offered a sound solution. He has proposed to work with companies that MCPS has a contract with to supply different lunch menu options that students want to see in the cafeteria. He also advocated for introducing vegetarian and vegan Free and Reduced Meals (FARMs) options. Asante said, "A lot of low-income vegetarian and vegan students don't have options for them." And beyond this, Asante wants to find alternative companies to provide better meal choices for all students, increasing convenience overall.
Leadership and devotion is a key aspect of running for SMOB. SMOBs must provide hundreds of hours to their duties as members of The Board of Education, on top of their already demanding school schedules, to ensure that the needs and ideas of students are being considered. Asante has accumulated a great deal of experience from his positions as MCJC-SGA President and MCR-SGA Legislative Affairs Director that display his dedication and creative thinking. Asante said, "I've also had the chance to work directly with the past three SMOBs and have experience with the whole department system and the bureaucracy. From day one I'll actually be able to get legislation passed."
Additionally, with such a short and fast-paced term limit of one year, the SMOB needs to be ready to create and execute policy from day one. Asante has already familiarized himself with the duties and schedule of the SMOB from first-hand experience as SMOB Chief of Staff for Nate Tinbite. Beyond this, Asante has also made himself known in the MCPS student government field, communicating on behalf of Tinbite and serving previously as MCJC-SGA President while in middle school.
Asante has proved that he has the capability and the drive to create and pass legislation that can help the diverse student body of MCPS. He offers a variety of innovative yet realistic initiatives that can drastically improve life for RM students. We MCPS students have the power to have a voice in our own future, so we must use this valuable opportunity to select Nick Asante, the candidate who will make the most meaningful and personal impact in our lives.