Senior Reflections: Christine Zhu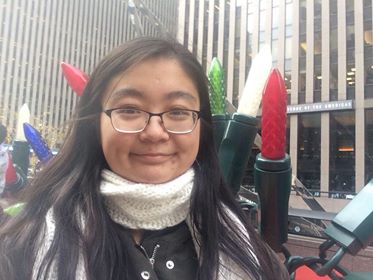 My favorite part of high school was, without a doubt, the extracurricular activities. 
At the start of high school, I considered myself a musician, not a theater kid. My original plan was to play in the pit orchestra of each musical. In the fall of my freshman year, during tech week for Guys and Dolls, I realized that I loved the atmosphere that came along with the Black Maskers. My passion for music eventually grew to include a passion for theater; I've played in six pit orchestras. I joined the sound crew for each production where I didn't do music—this year's spring play would've been my twelfth Black Maskers production. 
In junior year, my friend Tudor Postolache wrote and directed his own one-act play, A Pawn in the City. He asked me to music direct, so we worked together to find a piece, underscore the scenes, and select transition music. I also led and performed in the band that accompanied the show—shoutout to Liam Chen and Kidus Yared for bearing with my first attempt to be a music director.
Later that spring, I composed an original soundtrack to accompany the play, A Midsummer Night's Dream (shoutout to my fantastic co-composers, Julian Saint Denis and Kidus Yared). Once again, I led and performed in a small ensemble for the performances. Although the experience was stressful, I enjoyed every moment of it.
Fall of senior year might just have been the most stressful time of my life. I was a pit orchestra chief for The Addams Family, my fourth and final Black Maskers musical. I traveled to Maine for a fly-in program and Taiwan to perform in the 2019 Yilan International Art Festival with the jazz ensemble. I balanced rehearsals, shifts at my job, and layout sessions for The Tide and felt piercing guilt whenever I had to miss one for another. On top of all that, I had my Extended Essay and Internal Assessments for IB, college apps, and school itself.
I've managed to combine my passion for the arts with my love of writing. This past year, I've received complimentary tickets from Arena Stage in Washington, D.C. in exchange for reviewing their productions. I'm incredibly grateful for this opportunity—I've toured the building, interviewed famous playwrights, attended professional rehearsals, and even sat in on a professional pit orchestra during a performance.
While interviewing for the Banneker Key scholarship at the University of Maryland, an admissions officer told me that my application stood out because my writing conveyed how much music truly means to me. A few weeks later, when I was offered the full scholarship, I thanked every music teacher I've ever had for inspiring and mentoring me in what I love most. 
In the fall, I plan to double major in journalism and theater and minor in piano performance at the University of Maryland. I aspire to continue pursuing the arts and become an award-winning theater critic before passing on the torch and teaching my craft as a college professor.
About the Writer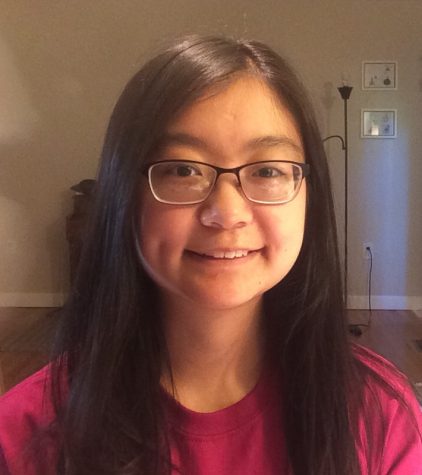 Christine Zhu, Features Editor
Christine Zhu loves writing and helping others stay informed. Prior to serving as a features editor, she was an arts editor and writer. In her free time,...