Students take up new hobbies amidst school closures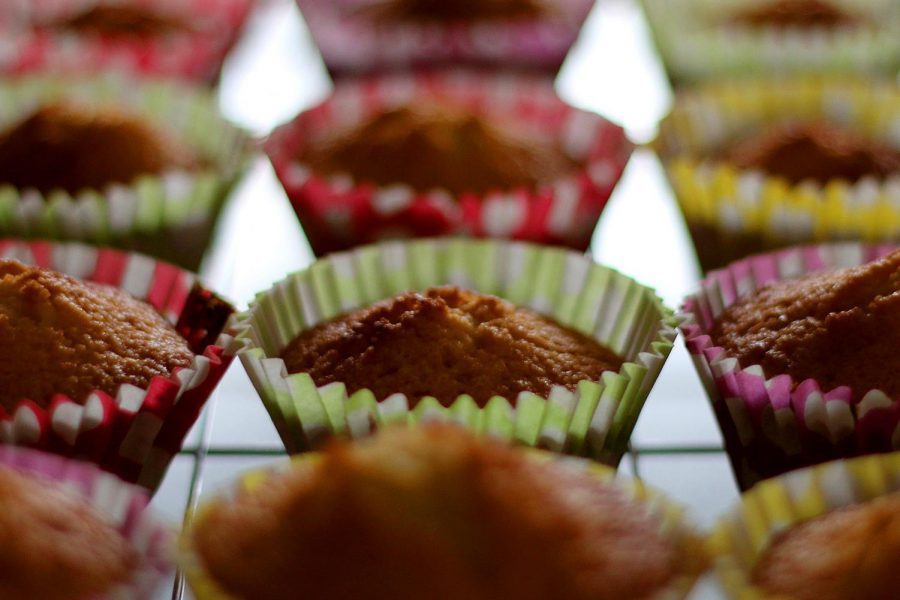 Recently, many students have found themselves with much more free time on their hands than before the COVID-19 pandemic. This general halt of daily life has created not only the opportunity for but also the need for people to pursue new hobbies. While TikTok and Instagram are surely entertaining, many students have been taking up new hobbies as well.
Video Streaming
The popularity of video streaming has been growing for years, which this break has only amplified. New shows like "Tiger King" and "Love is Blind" are overwhelmingly popular, and students have no doubt been binge-watching them. Furthermore, people are getting to watch older shows that they never got around to before.
"I've finally been able to make a dent in my movie bucket list. I've gotten to watch the Dead Poets Society and The Perks of Being a Wallflower, which have been on my list for years," sophomore Kira Miller said over text.
Video Games
Video games are also a huge source of entertainment for many right now, and the demand is only growing. For example, although it was originally released in 2017, Nintendo Switch game consoles are virtually impossible to buy now, and the few remaining consoles in stock are selling at high prices. According to Thinknum Media, prices have increased by about 52 percent on Amazon since March 13.
Furthermore, video games are a great way for people to interact and play together from their homes. "I started playing video games because it connects me to my friends, even when we're not at school together," freshman Shayyan Ahmed said over text.
In particular, the Nintendo Switch game Animal Crossing: New Horizons has been getting lots of publicity recently. Released less than a month ago, Animal Crossing sold 1.88 million copies within three days. Set in a fictional and cartoonish world, players move to a deserted island where they can fish, pick fruit and talk to their fellow island residents. Moreover, the internet is now filled with Animal Crossing memes, most of which are in praise for the game. 
"I've played 50 hours of Animal Crossing so far, it's so addicting," sophomore Angelina Guhl said over text.
"
I've played 50 hours of Animal Crossing so far, it's so addicting."
— Angelina Guhl
These new games have some competition, though. Some people are sticking with their preference for classic computer games, including the popular websites Cool Math Games, Club Penguin and Wizard101.
"Games like Club Penguin have been keeping me busy, just because why not?" junior Camille Demedeiros said over text.
Cooking and Baking
During the busy schedule of the normal school year, many students cannot afford to devote a few uninterrupted hours to concentrate and cook a meal. However, many people are using this break to learn how to cook and bake. Not only are these important life skills, but the results are also delicious!
"Baking is something to do with my time because I get bored easily, and the possibilities are endless. Personally, I like baking forgotten cookies because they're the best Passover food," sophomore Elena Berman said over text.
Bread has become one of the most popular things to bake in this time at home, especially as a cross-cultural food. All this bread-baking has led to ingredient shortages, though. According to Marketplace, flour sales are three times higher than normal for this time of year, and yeast sales are six times higher. These shortages are not long term, but the flour and yeast industries cannot produce fast enough to keep up with the high demand, resulting in empty grocery shelves.
Staying Active
Even though it is considerably more challenging without extracurricular sports and gyms, many people are determined to stay active over break. Some are actually finding it easier to stick to their workout routines without many of the stresses of normal life.
"I started running because I realized I needed physical activity, and it was a way I could go outside without risking anyone's health," senior Jason Berger said over text.
Others are finding ways to work out within their own homes. At home, people are taking up yoga, weight training and other exercises that are possible with minimal equipment and space. With more time and fewer distractions, many have been more motivated to stay active. 
"I definitely started working out. This break really took away all of the excuses I had for not doing it. I also started dancing more to keep me sane, even though it makes me look insane," Demedeiros said.
About the Contributor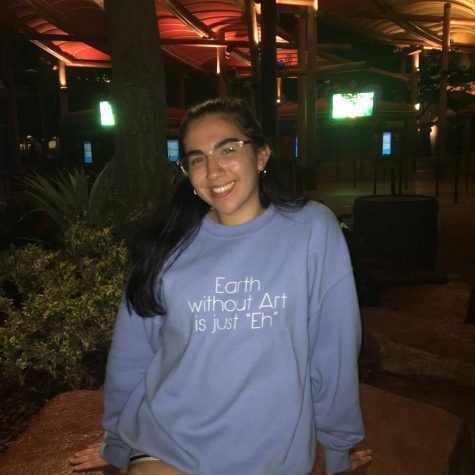 Victoria Koretsky, Assistant Features Editor
Victoria Koretsky is a junior at Richard Montgomery and the assistant editor for Features. Outside of the Tide, she loves participating in drama, playing...