TidePod Season 2, Episode 11: Teacher's Thoughts on COVID-19
In the eleventh episode of the second season of the TidePod, we interviewed three teachers on their thoughts of the recent outbreak of COVID-19 and how it is affecting their lives and the education system.
Coronavirus has caused schools all around the country and even world to be shut down until further notice. Many schools have announced that they will be closed for the rest of the year. At this moment, all Maryland public schools have been closed through May 15, 2020. This event has left school officials scrambling for ways to keep students educated during these unprecedented times. Schools are lending technology and Wi-Fi hotspots to students without access to these things to start online learning. Students are now participating in Zoom calls and are given assignments to complete to finish off the school year or the time they are gone from school. AP exams are now being held online and are adapted in response to this crisis. Teachers have had to adapt to this technology as well and find out the best ways to teach students during this time. We have emailed three teachers for their thoughts on the situation and will be reading them out loud on this podcast today.
You can listen to "Teacher's Thoughts on COVID-19" here.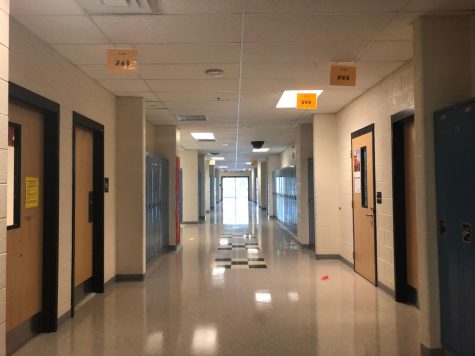 Featured guests: Mr. Goldstein, Mrs. Vires, and Ms. Carter.
This episode was hosted by Mirula Prasad.
The script was written by Mirula Prasad.
Publicity and outreach were done by Mirula Prasad.
Graphic by Valerie Wang. Music courtesy of Corrigan Peters.
Edited by Savva Brown, Rediet Ghebrehiwet, and Amna Shamim. Produced by Grace Burwell.
You can listen to the rest of the TidePod podcast here.