Senior Night: Celebrating the success of our athletes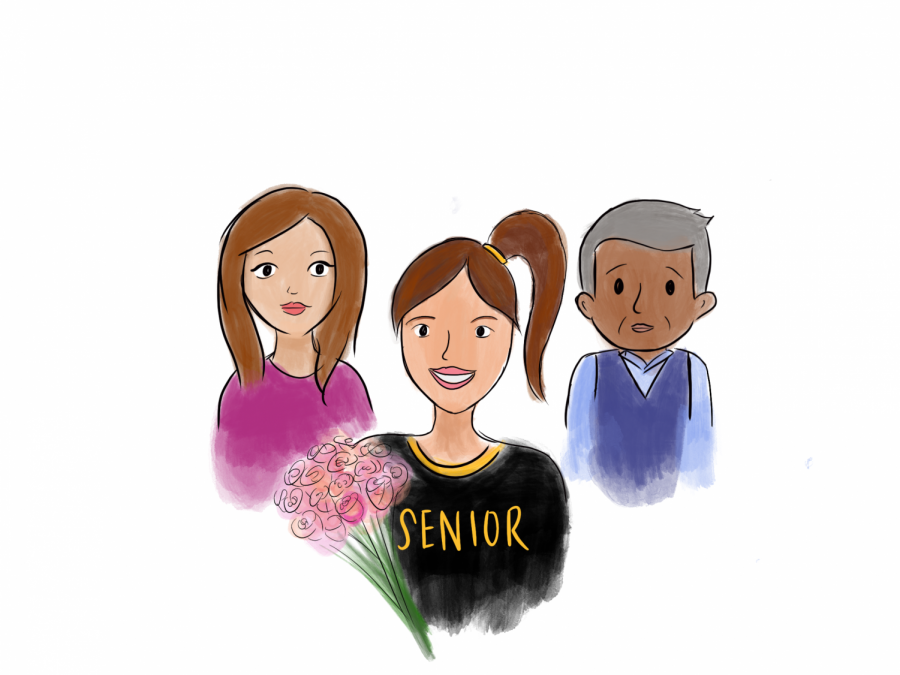 For many high school student athletes, the grind of practice, the thrill of competition, and the appreciation of the fans comes to a climax on senior night, after 4 years of dedication in representing their school to the best of their ability.
Whether or not a team finishes with a strong record, every athlete is to be recognized for their commitment and contributions to their high school community. 
"Senior night is a big moment in a high school athlete's career," junior swimmer and cheerleader Elise Turesson said. "Underclassmen usually prepare for senior night by working together on decorating posters to hang up at the event in appreciation for the seniors on their team.
They may also decorate the field, gym, bleachers, or a classroom." For some teams, parents and families help with preparations too. "It's a night for everyone to show support for friends and classmates who will be graduating and, for most, finishing their athletic careers," Turesson said.
Senior night games are also generally some of the best attended events of a team's season. Family, friends, and classmates come out to finish out 4 years of commitment. Along with making posters and decorating the playing field, underclassmen as well as seniors show a little extra motivation to win their senior night games."Underclassmen are always a bit more motivated to win since they all believe it's for the Seniors," senior football player and wrestler Freddie Martinez said.
Senior nights are not always and only about accomplishments on the playing field. Turesson said, "Seniors are recognized for their successes on that team as well as academic achievements and future goals. It is always an emotional and memorable night for everyone involved." 
In addition to competing at RM, many Rockets also compete for club and recreational teams. However, spending four years representing your high school holds a special significance for many. Martinez said, "It brings in a different feeling – almost unexplainable because of the relationships built and bonds created over the last 4 years. It's something that cannot be beaten." 
Senior night games are often not only emotional for the seniors themselves, but is a sentimental time for coaches, teammates, and even spectators. "Senior night is a very emotional time, a lot of seniors understand that it's their last time at their home getting to do the sport they love. Taking it all in at once and noticing how fast time flies is difficult," Martinez said.