January Democratic Debate Recap: Winners and losers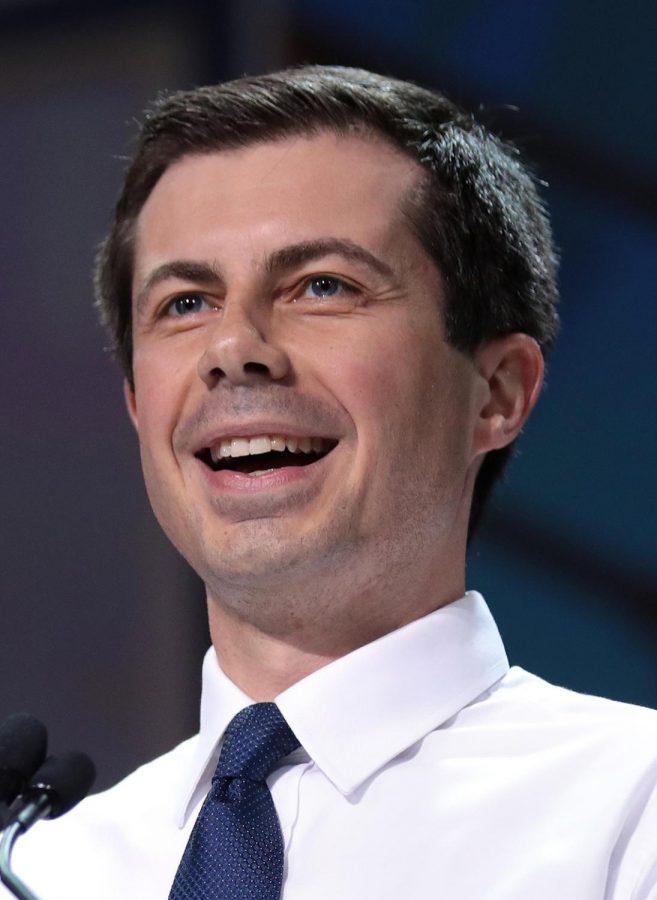 On Tuesday, January 14, six candidates gathered on stage for the final debate before the Iowa Caucus on Feb. 3. As the nation's first primary, the caucus marked the formal start to the 2020 presidential election, serving as a momentum booster for the winner and indicating possible party nominees. While most contenders on stage demonstrated electability, the January debate was filled with tension between candidates, aggravated by CNN's preferential treatment.
Despite having whittled the field down to six, some candidates outperformed other; here is my list of winners and losers from the 2020 January Democratic Debate:
Winners:
Elizabeth Warren: For much of the 2020 campaign, Warren chose to advocate for her policies and plans instead of overtly attacking other candidates. But in January, she changed tune by ripping into Senator Sanders, calling him out on a supposed conversation the two had in 2018 where Sanders claimed a woman could not win the presidential election. Although this move was most probably made to establish dominance over the liberal wing of the Democratic party, Warren used this moment to shift the debate to the issue of sexism.
Honing in on the point of female electability, she expanded her attacks by citing how the only candidates on stage that had won all their elections were the two women: Senator Klobuchar and herself. The implication that she had outperformed the men on stage made Warren look strong and ready to fight. Activating the group of Democrats who desperately wish to see a female president soon, the Massachusetts Senator emerged as a clear winner.
Joe Biden: Starting off his campaign with incoherent speeches and poor debate performance, all signs pointed to Biden's swift defeat in polls. However, half a year later he has seemed to remaster the art of elections. During the Jan. 14 debate, the former Vice President projected himself as a strong candidate and frontrunner through his natural humor and charisma, winning over many Americans throughout the midwest.
Although he did not give a stellar performance, Biden was able to strongly defend himself on sensitive issues such as the Iraq war. And while he sometimes can come across as slightly too old to be running for president, his experience and positive attitude shine through.
Pete Buttigieg: The former mayor of South Bend, Indiana gave a very consistent and refined debate performance, perhaps too refined. Buttigieg has been a strong candidate throughout the race since the moment he announced his bid. From his genuine personality to lines about his time in the armed forces, the 37-year-old is able to engage with voters of all age groups.
However, Buttigieg sometimes comes across as too smooth, never going for major statements and usually blending into the background of the field. While his opponents may have more pitfalls than him, they also have a far greater amount of standout moments, and January's debate was no exception. Buttigieg gave relatively strong responses–placing him in the winners' category–but never seized opportunities, for example, sticking to the same responses as others on the topic of troops in the middle east.
Amy Klobuchar: Recently rising to popularity, Klobuchar managed to cement herself as a top-six candidate after two stellar debates in November and December. The senator utilized personal stories, tales about constituents, likable mom jokes, and strong statements to constantly wow the audience. She employed the same strategy on Jan. 14, and although she was not able to rile up the crowd to the same degree as before, she had several strong moments. These included international threats to our economy and the impact of healthcare prices on poorer families seeking insulin shots, both issues other candidates chose to ignore.
Losers:
Tom Steyer: In the nicest possible terms, the billionaire was just, well, there. Entering the race quite late, he has used personal money to pay his way to the top via numerous advertisements. However, Steyer lacks the image on electability and remained separated from the other five candidates on the stage, looking unnatural and confused. Moreso, the only issue he seems to care about discussing is climate change, which is admirable, but the country has to deal with a lot more than just that at the moment. 
Bernie Sanders: The senator had a rough night to say the least, but that was not necessarily his fault. Sanders was victim to both attacks from Warren, as well as unprofessional moderation by CNN. Unlike previous debates, Sanders had to defend his own character and integrity as opposed to liberal ideas. This took him off guard and allowed Warren to deal some harsh blows.
However, after some time, Sanders was able to recover and move the conversation elsewhere. rough night compared to his previous debates. Still, Warren had turned the audience to her side, and Sanders had to escape the debate without losing any more support.
Cable News Network (CNN): Always having preferred more mainstream candidates, CNN exhibited an extreme bias towards Elizabeth Warren around the time of the January debate. On Jan. 13, CNN released an online article by MJ Lee targeting Bernie Sanders. The Warren campaign had leaked information to the news outlet about a supposed conversation between the two senators in 2018 where Warren claimed Sanders made some sexist remarks about female electability.
During the debate, Abby Phillip, a CNN moderator, first asked Sanders why he made those claims. After he denied the story, Phillip proceeded to ask Warren, "What did you think when Senator Sanders told you that a woman could not win the election?" Instead of taking an independent approach, CNN's language demonstrated they sided with Warren in this conflict, destroying all credibility they may have had. Chemistry teacher Akshay Gandhi said, "Compared to previous debates, the CNN moderated debate seemed to have a lot less integrity in terms of questioning. It seemed as though many of the questions that they had posed were biased and tried to delegitimize some candidates."
Though the Iowa caucus results are not finalized yet, Buttigieg and Sanders are taking the lead in terms of delegates. As a result, the debate did not seem to have a significant influence on caucus performance. With more debates and primary elections to come, the results of this debate will most likely be a small drop into the big ocean of the Democratic fight to beat Trump.
About the Writer
Rohan Dewan, Opinions Writer
Rohan Dewan is a sophomore at Richard Montgomery. Last year, he wrote for the News section of the Tide, but this year he is writing for Opinions. He loves...