By neglecting diversity, Oscar nominations promote tired stories
January 29, 2020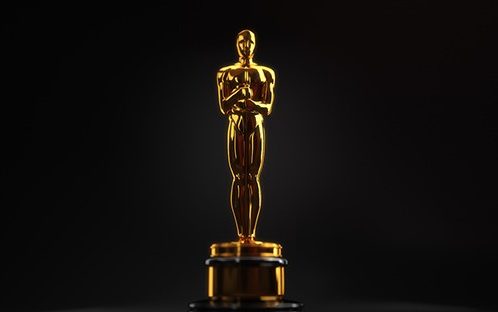 Photo courtesy of raffael dickreuter under Creative Commons license
Looking through the list of Oscar nominations, a few names emerge as the major contenders: "The Irishman," "Jojo Rabbit," "Joker," "Little Women," "Marriage Story," "1917," and "Once Upon a Time… In Hollywood." Considering that these seven films are neither international nor contain original songs, they make up a whopping 59 out of 89 possible nominations across the 17 applicable categories, or approximately 66 percent.
These first seven films absolutely deserve acclaim, but it's time the Academy begins to acknowledge not just diversity for the sake of diversity, but for the fresh perspectives that naturally arise from allowing those from traditionally silenced communities to tell the stories that they have unique access to.
During this awards season, we see countless films centered around people of color that have been completely shut out: "The Farewell," "Us," "Waves," "Atlantics," "Just Mercy," "Hustlers." Of the 19 men and women nominated in the acting categories, Cynthia Erivo is the only person of color, nominated for her portrayal of Harriet Tubman.
Just a glance at our Big Seven leaves you with the blindingly white afterimage that the Academy chooses to project, year after year. 
All the films besides "Jojo Rabbit"—which stars director Taika Waititi, a Polynesian Jew—are made by white people for white people. Arthur Fleck ("Joker") serves as the ultimate canvas for mediocre white men to project onto, excused for committing murder because of his mental illness and tragic past, not unlike the glorification of white boys who shoot up schools while unarmed black boys are shot for walking outside; "The Irishman" similarly feeds into this white glorification of crime with no real concern for consequences, that so drastically differs from minorities' widespread and justified fear of racial discrimination in the justice system.
"Marriage Story" reaches new levels of vanity, presuming to tell the story of white, upper middle class divorce in a way so uniquely raw and touching we'll forget we've heard it a million times before, or perhaps so deeply relatable that we can't help but cry. Though the story may ring true with white audiences, another story of white divorce doesn't hold the same unexplored nuances that people of color, who tend to eschew divorce in favor of keeping a family together, must constantly consider. This yields a story that keeps people of color on the outside, forced to keep looking in on an unrelatable narrative.
"1917," "Jojo Rabbit," and "Little Women" provide a watered-down heroism and false cultural awareness hearkening back to "the good old days," from the British soldier completing his mission against all odds, or the German child living in Nazi Germany who learns that Jewish people are human too, or the American teenager chafing under domestic expectations.
"Once Upon A Time… In Hollywood" is exactly what it sounds like: Hollywood's personal pat on the back, centered around actor Rick Dalton and war veteran Cliff Booth—possibly the ultimate symbols of olden-day, classic all-American power. Director Quentin Tarantino even throws in a brawl between Booth and Bruce Lee, implying that Booth had the potential to beat Lee. Considering Lee's status as a symbol of the shift in Asian representation in the film industry, the film comes off remarkably insensitive, sending a clear message: even the greatest Asian hero can't compete with the average white man.
Film creators and audiences continue to hide behind the claim of "historical accuracy" to excuse their pure-white films, suggesting that people of color have only ever existed in the context of white history—hence, the Academy's preference for Lupita Nyong'o's performance in "12 Years a Slave" over "Us"—which is not only false but offensive to the nuanced and storied cultures of people of color, that all deserve their own respective recognition.
The one film centered around people of color that also achieved remarkable success at the Oscar nominations was the South Korean film "Parasite," which received six nominations—just four fewer than the record number of nominations for a foreign language film—and became the first South Korean film to be nominated in the Best Director, Best Picture, and Best International Feature categories. But still, the stellar performances from the cast went unrecognized, making it one of six films with a predominantly Asian cast that has received six or more nominations with none for acting, including iconic films in Asian cinema such as "Crouching Tiger, Hidden Dragon," "Slumdog Millionaire," and "Life of Pi." Any actor from the main cast of "Parasite" would be deserving of a nomination, especially considering the character-driven nature of the film, and the complete lack of recognition for the cast just speaks to the view of the stories of people of color as a spectacle rather than a genuine human connection.
Considering the process of determining Academy Award nominations and winners, it should come as no surprise that the same types of stories keep winning out. The Academy of Motion Picture Arts and Sciences has about 7,000 voting members, all of whom must be invited to join by the Board of Governors. Each member belongs to a particular branch based on their area of film expertise. In 2012, the Los Angeles Times published a study describing the demographic breakdown of the voting membership; of the 5,100+ active voters confirmed, 94 percent were Caucasian, 77 percent were male, and 54 percent were over the age of 60. Even as the film industry in general becomes more accessible to different demographics, the Academy is still dominated by old white men, and if you want to have a vote, you must first be approved by said old white men.
Simply including opinions from people around the world leads to increased recognition for domestic and international diversity. IndieWire's Critics Poll for the end of the year in 2019 included 304 movie critics from around the world. "Parasite" was voted first in Best Film. Lupita Nyong'o ("Us") was voted first in Best Actress, and Awkwafina ("The Farewell") came in fifth. The Best Supporting Actress category saw Jennifer Lopez ("Hustlers") and Da'Vine Joy Randloph ("Dolemite Is My Name") among the top six. White movies and actors still dominated the list overall, but the worldwide appreciation for performances of people of color reinforces the idea that there's more to the colorless Oscar nominations than the overused "merit over diversity" line.
It's certainly difficult to break out of the Academy's monopoly, but from a technical standpoint, it's not even necessary. Awards like the Oscars are, in themselves, irrelevant, except as a measure for film novices to assess the quality of a film. However, this power to bring certain stories to the attention of the general public should not be used to simply promote the same tired stories, but elevate those that explore something new—diversity and novelty are of the same essence. After all, the ability to see a story through someone else's eyes and mind, something you never would've seen otherwise, embodies the ultimate purpose of cinema.