Consistency is key: Predictions for 2020 Oscar winners
January 22, 2020
The Academy of Motion Pictures Arts and Sciences revealed its nominations for the 92nd annual Academy Awards (Oscars) on Monday, Jan. 13. As usual, the Academy received both positive reactions for nominating fan favorites and negative feedback from the snubs that occurred. The votes for the winners will begin shortly, starting Jan. 30 and ending Feb. 4, and the ceremony itself will be held on Feb. 9. In anticipation of the voting and ceremony, we're taking a look at the nominations in some of the major categories and our personal predictions for the big winner in each.
It's important to note that while most of the winners can be predicted by looking at the winners of the proceeding award shows, the Oscar snubs are clear evidence that while the Academy will usually vote in agreement with their counterpart organizations, there may still be a few surprises up their sleeves.
Best Picture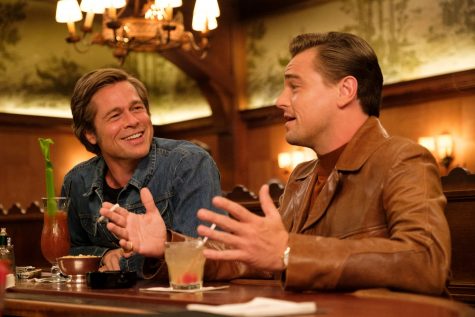 There were hardly any surprises when it came to the motion pictures nominated for Best Picture. All of the films nominated have also received either a Golden Globe, Critics Choice, or Screen Actor Guild (SAG) nominations, if not all of them. Quentin Tarantino's ode to Hollywood "Once Upon a Time in Hollywood" is heavily favored to win the award, with a combination of terrific direction, a star-studded ensemble cast, and powerful performances by its lead actors. Tarantino's film also took home the Golden Globe for Best Film—Comedy or Musical, as well as the Critics Choice for Best Picture. However, South Korean film "Parasite" or Sam Mendes' "1917" may give Tarantino a run for his money, especially considering how "Parasite" won Outstanding Cast at the SAG Awards, a category not found among the Academy Awards. However, it's safe to say that "Once Upon a Time in Hollywood" has a major advantage, especially given the Academy's tendency to vote pictures that tells the story of Hollywood.
Best Director
Best Director appears to be a toss-up between Bong Joon-ho of "Parasite" and Sam Mendes of "1917." The Critics' Choice Award even announced a tie between Joon-ho and Mendes during last Sunday's show. While "Parasite" was snubbed from a nomination during the Golden Globes, the South Korean movie has been making waves in the international movie industry as well. On the other hand, "1917" has been praised significantly, particularly due to Mendes's direction. Surprise wins are also very possible from the other nominees: Scorsese for "The Irishman", Phillips for "Joker" or Tarantino for "Once Upon a Time in Hollywood." For now though, it seems like a neck and neck race between Bong and Mendes.
Interestingly, no women made the cut for the final nominations in this category, with many fans believing Greta Gerwig of "Little Women" deserved a nod.
Best Actor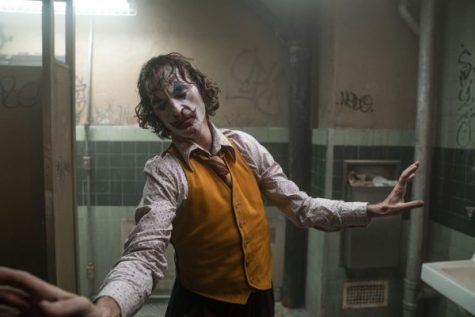 Despite Taron Egerton's win at the Golden Globes for his portrayal of Elton John in "Rocketman," the Academy failed to nominate Egerton for an award in this category. Given this fact, "Joker" actor Joaquin Phoenix's win seems inevitable, after taking home the Golden Globe, SAG, and Critics Choice in their Best Actor categories or equivalents. While Adam Driver and Leonardo DiCaprio gave phenomenal performances in "Marriage Story" and "Once Upon a Time in Hollywood" respectively, Phoenix seems to hold the highest odds at winning this award.
Best Actress
This award is Renee Zellweger's to lose. After a stellar performance in "Judy" as titular character Judy Garland, there seems to be no one else even in contention for the award. Many young actresses of color, including Awkwafina ("The Farewell") and Lupita Nyong'o ("Us"), failed to receive nominations across most of the awards shows—though Awkwafina notably won the Golden Globe for Best Actress in a Motion Picture—Comedy or Musical, becoming the first woman of Asian descent to win a Golden Globe in any lead actress film category. Meanwhile, "Little Women" actress Saoirse Ronan garnered her fourth nomination for her role as Josephine March.
Best Supporting Actor / Best Supporting Actress
Much like the predictions for the leading actor winners, Brad Pitt and Laura Dern seem dominant in their respective categories of Supporting Actor and Actress. Both took home the Golden Globe, Critics' Choice and SAG awards in their category, dominating across the board despite the highly talented actors nominated besides them.
Best Adapted Screenplay / Best Original Screenplay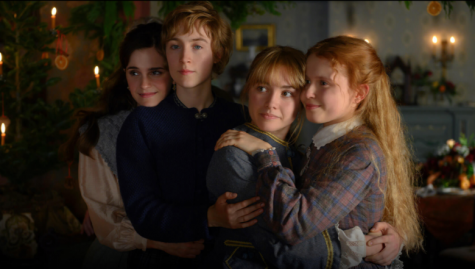 Greta Gerwig will be a tough one to beat for best adapted screenplay for "Little Women." Following her snub for best director, this seems like the category where the Academy will make up for her missing nomination. On the other hand, Tarantino appears to be the frontrunner for Best Original screenplay, having received high praise for his outstanding work for  "Once Upon a Time in Hollywood" and having already been honored with both a Critics' Choice and Golden Globe win.