From Kenya to New York: Students recount winter break travels
January 16, 2020
RM students traveled all across the globe this winter break. Whether students stayed local or went around the world, it was a rewarding twelve days off for everyone. This was the longest break there has been in a while, and students took advantage of it. 
Sophomore Jordan Weiss, took her holiday celebrations to the sunshine state itself, Florida. Weiss was able to spend her Hanukkah at Delray Beach with her mom's side of the family, including her grandparents and favorite cousin Bailey. Weiss knows the holiday season is about much more than presents. "I just really enjoyed seeing that part of the family because I don't see them that often," she said.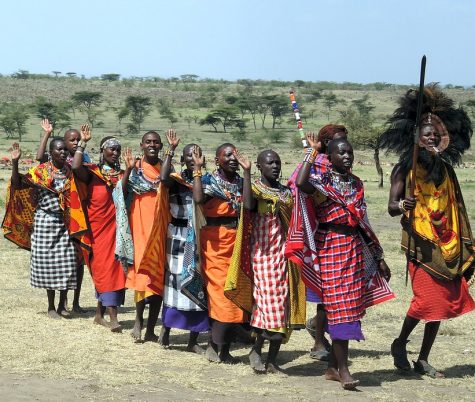 Sophomore Carly Gershoni strayed far away from home by traveling to Kenya for her winter break. Gershoni was able to immerse herself in African culture, something she had never experienced or even knew much about before. "The best part was seeing all of the different animals and seeing them living in their own environment and natural habitat," she said. 
Gershoni also enjoyed learning about how the animals live and how wild animals are so different from domestic animals. She met interesting people as well, like her tour guides. The men and women who guided them through the safaris and plains of Africa were from the Masai Village. "These men and women have a different way of life and sort of live off the land and connect with nature more, which was really interesting to see in comparison to America," Gershoni said. 
However, students did not have to travel across the world to get a bit of cultural enrichment. Sophomore Ava Lunenfeld took a road trip to the Big Apple for a portion of her winter break. Compared to a foreign country, New York City may not have as big of a difference from the normal Maryland Atmosphere we are all used to, but the hustle and bustle of the city was glamorous all the same. 
"We did a lot of shopping. The stores in the city are just so much bigger and nicer," Lunenfeld said. New York truly is the fashion capital of the world, and Lunenfeld took advantage of this fact. "We went to this huge Macy's and Forever 21, which was nice because it's actually closing down soon."
Not too far from New York yet still far away from home, freshman Hannah Heifetz went on a skiing trip to Canada with her family and family friends. Heifetz spent a total of seven days in the country, taking advantage of the cold and snow and going skiing as much as possible.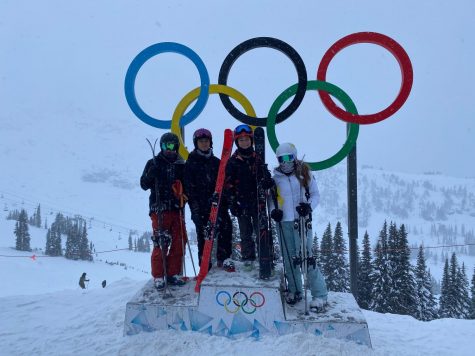 Although she skied with familiar faces, she managed to meet some famous faces as well. Olympic skiers Pierre-Alexandre Rousseau and Ryan Johnson were on the slopes and spent some time with Hannah and her family. Casually running into a few world-famous athletes was the highlight of her trip. 
Heifetz also found that Canada had slight differences from America. "The biggest difference from America was the money, currency. Everything was 25 percent less expensive than in America," she said. 
Junior Joy Ware had a different experience than Lunenfeld when traveling to New York this winter break. Joy was able to visit Times Square with her family right after Christmas, and visit a coveted color exhibit called "The Color Factory." The factory was complete with candies food and toys of various colors of the rainbow.
Ware noticed that New York people are very busy, and the atmosphere is faster than in Rockville. "Owning a car isn't the preferred mode of transport, rater the metro or taxi so that's what we used to get around." she said. She also noticed amazing street performers and dancers, and was able to experience the glamour and wow factor of staying in a New York apartment.
RM students traveled there, here and back again this winter break. Meeting new and fascinating people, learning more about a culture they may not have known anything about or simply just spending quality time with family is exactly what vacationing and break is all about.