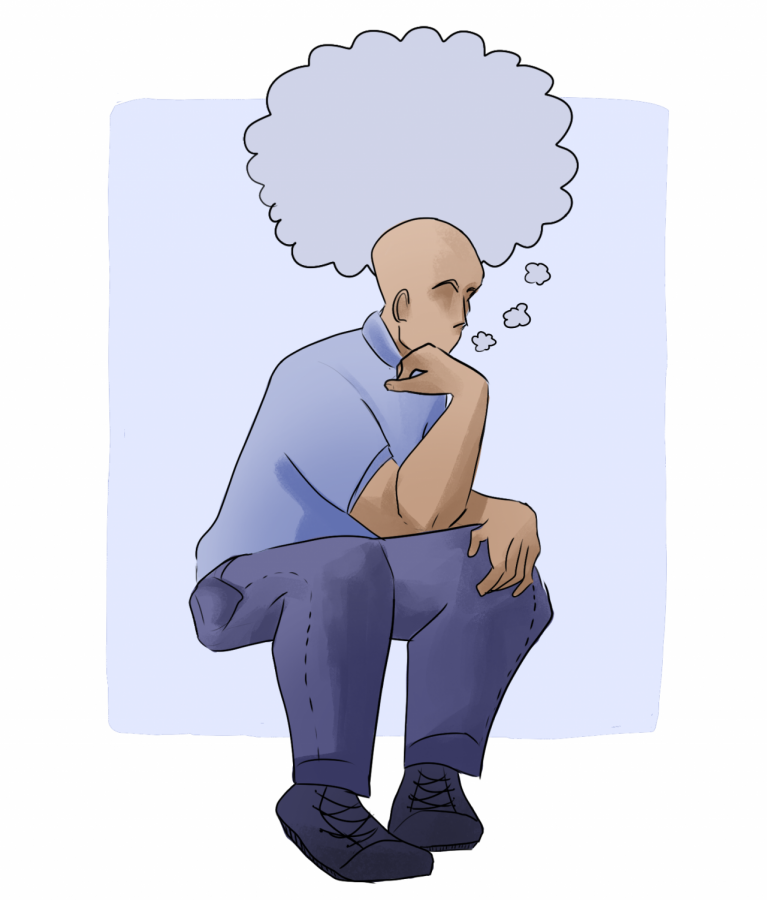 Students reflect on last semester's elective choices
As the semester draws to a close at the end of January, class schedules will shift around and students will be submitting their course requests for the upcoming school year. Some students may already have their hearts set on taking a certain class, while others may appreciate some guidance about which classes to take. With course requests due soon, here are a few Rockets' experiences with their current electives.
Justin Dominguez, junior
What are your electives right now? 
I have Spanish for Spanish Speakers 3, and I also have art.
So what do you learn in them?
I'm already a Spanish speaker, so basically, I get to work on my Spanish-speaking skills and articulation for Spanish, and for art, it just gives me another ability and another skill to work on. It's just a nice class, and I like the environment, I like the teacher, and overall, good vibes.
Would you recommend these classes?
Especially for Spanish speakers, I would recommend Spanish for Spanish Speakers, and for art, even if you're not good at art at all or don't know anything about it, I do recommend Foundations of Art because it's a good class to start at the beginning. 
What are your favorite parts of the classes?
Mostly the teachers because they really help me get through all the work and they work with you one on one — especially Sr. Colchao, my Spanish teacher. He is really good at explaining things and is really interactive for all the students, and Ms. Posey for art, she works with me one-on-one, and she breaks down everything art-wise.
"
Even if you're not good at art at all or don't know anything about it, I do recommend Foundations of Art because it's a good class to start at the beginning."
— Justin Dominguez
Julia Angel, sophomore
What electives are you taking right now?
I'm taking law and AP Art History.
Would you recommend either those to someone? 
Yeah, I would definitely recommend both electives. I really like my law class because it's pretty chill and calm, but you also get to learn a lot of basic information about the legal system. It's also a one-semester class, so I wanted to take more electives, so I'm going to take painting next semester. Oh, and AP Art History I also recommend because you learn a lot about art history and world history in general.
Madison Catron, senior
What are electives are you taking right now?
I'm taking economics and horticulture.
What's your favorite part of these two classes?
Well, my favorite part of horticulture would probably be working with plants, being in the greenhouse, and watching them grow because I like plants and nature and stuff like that. Economics, I don't really know. That's a really hard class, or very difficult — I enjoy being able to apply the information I learn into real-world situations, but in class, [laughs].
Would you recommend these two classes to someone?
I would recommend economics to people who don't have a super busy schedule, or if they have really easy classes because it will literally take over your life. Like, it's so difficult, just the concepts you have to grasp, that it'll just take a lot of time. Horticulture, maybe not so much. The curriculum's still going back and forth, so the class can feel a bit uneasy. 
Jonathan Rosemond, junior
What are your electives right now?
Right now, I'm taking economics.
What do you learn in the class?
So in economics, we learn about how the economy is flowing right now. We also learn about the economy of other countries, the important factors, the money supply, and all that.
Would you would you recommend the class? 
Yes, it's a very fun class. The teacher is amazing — his name is Mr. McDonald — and I learn a lot from him because he makes the class so fun.
Nestor Aranibar, senior
What elective would you recommend taking and why?
I think that philosophy is the best elective for underclassmen to take. Within itself, I think that philosophy should be studied, because it really brings not only different perspectives but deepness into your own life. But that's philosophy itself. The class is amazing. Beyond the subject, what makes the class amazing is Mr. Thomas himself. He's an amazing teacher and I couldn't recommend anyone not to take the class because of the way he teaches.
How does he teach?
He doesn't instruct you the answers, he wants the class to participate and reach the same philosophical answers that many philosophers have reached before. The way it's organized, it makes it really easy to go from one topic to another. I've previously taken classes in philosophy, I took one at Montgomery College over the summer, and that class wouldn't compare in content and accessibility to Mr. Thomas's class. You're getting a quality education, I would say even beyond your standard "college education" with an amazing teacher.
Bridget McKirgan, junior
Have you taken any really cool electives?
First thing that comes to mind is band, but RMBC is really cool too.
What about them makes them cool?
They're both a lot of fun because of the comraderie in the classes. With RMBC you get to have a lot of variety in what you do.
What makes you want to recommend these classes?
Well, they're both a lot of fun. In RMBC you produce RMBC, that includes all of the live production stuff, and a lot of the pre-produced video packages. In band we play music in preparation for concerts and festivals in the spring. We learn a lot about sightreading and general musicianship.