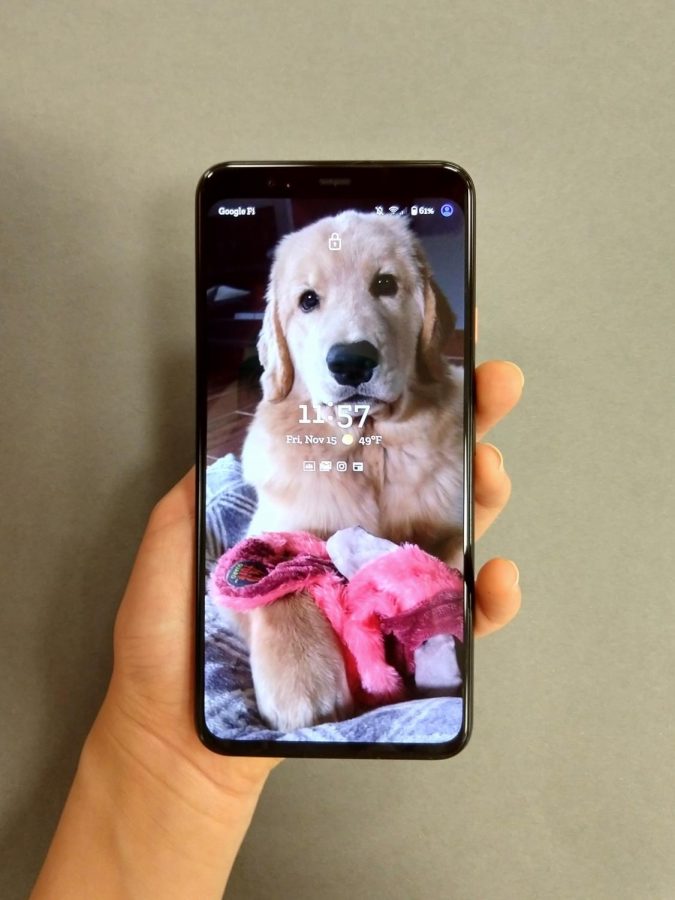 Photo by Lynna Deng
The smartphone marketplace is undeniably oversaturated, with dozens of companies fighting to attract and maintain consumers. Google is relatively new to the smartphone industry with the first Pixel released 2016, but it already rivals the industry giant, Apple. Each company recently released a new flagship phone, the Pixel 4 and iPhone 11 respectively, but the Pixel 4 is definitely superior.
Though both smartphones have two cameras, the telephoto lens on the Pixel 4 creates higher-quality close-up shots, which are extremely versatile. Despite the iPhone possessing a variety of software features such as Smart HDR and Portrait Lighting, these features are available on older-generation iPhones after the new iOS 13 update. Because of this, there's no reason to get the new phone if the current one has the exact same features.
The Pixel 4 on the other hand, has software that is unique to this phone such as Super Resolution Zoom with 8x zoom and Night Sight, called the astrophotography mode of the camera. These features make the phone a better upgrade than the iPhone.
Their operating systems are completely unique. In the smartphone market, it is iOS versus Android. iOS is Apple's software that they continuously work with and improve on, but it is notoriously difficult for a user to tailor to their preferences. One of the main factors that people really love about Android is that the system is customizable. You can change the look, feel, homescreens and overall function of your phone from the default Play Store. iOS is very fixed; while you can customize it through a process known as "jailbreaking" the phone, it is much more difficult and limited in regards to personalizations and preferences.
Apple's iPhone is another tired iteration of Apple's attempts to try to keep up in this crowded smartphone space with no true or original innovations. Apple copies many features from Android, such as Smart HDR being very similar to Google's HDR Plus features last year, as well as iOS 13 adding night mode when Android had dark mode far before Apple added it.
In fact, the reason why people buy Apple and believe that it is better than Android phones is simple: the bandwagon effect. They never think about any Android phones or even consider that Google actually knows how to make a smartphone. iPhones are very prevalent in the U.S. smartphone market, so people always believe that its popularity means that it is higher quality. However, this is absolutely not the case. Apple has become a success story not based on how innovative they are, but due to how millions mindlessly follow them.
The Google Pixel 4 has everything a smartphone should have and even more. Senior Daffa Villandiar said, "Androids have really good cameras and they also have good software, so I'd rather go with that because that's the best of both worlds." The Pixel 4 gives users a great phone with all the specs you would expect from a flagship phone that beats Apple to the punch. Apple is out of original ideas and all they do is copy, while Google provides a phone that one would expect in today's society.