TidePod Episode 5: RM Journalists Share Investigative Stories
Listen to the fifth and final episode of the TidePod's first season, "RM Journalists Share Investigative Stories" on Spotify here.
In the fifth episode of the TidePod, students in Richard Montgomery's journalism class discussed their experiences conducting investigations of important, school-related topics. From finding sources to writing the actual articles, these students share their thoughts about investigative journalism at the high school level.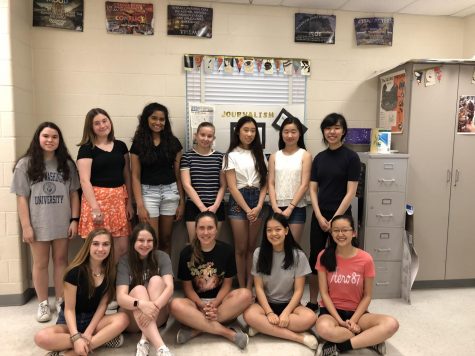 Featured guests: Cory Bucy, Grace Burwell, Emily Chen, Rachel Freedman, Megan Harrington, Brooke Hilliard, Angela Mu, Helen Qian, Shevani Tewari, Valerie Wang, Colleen Weinburke, and Clare Zhang.
Narration by Rose Lee. Hosted by Grace Burwell and Rose Lee.
Cover art by Valerie Wang.
Theme music courtesy of Corrigan Peters.
Edited by Savva Brown, and produced by Grace Burwell.
You can listen to the TidePod here.