Community meetings address crucial issues but are set up poorly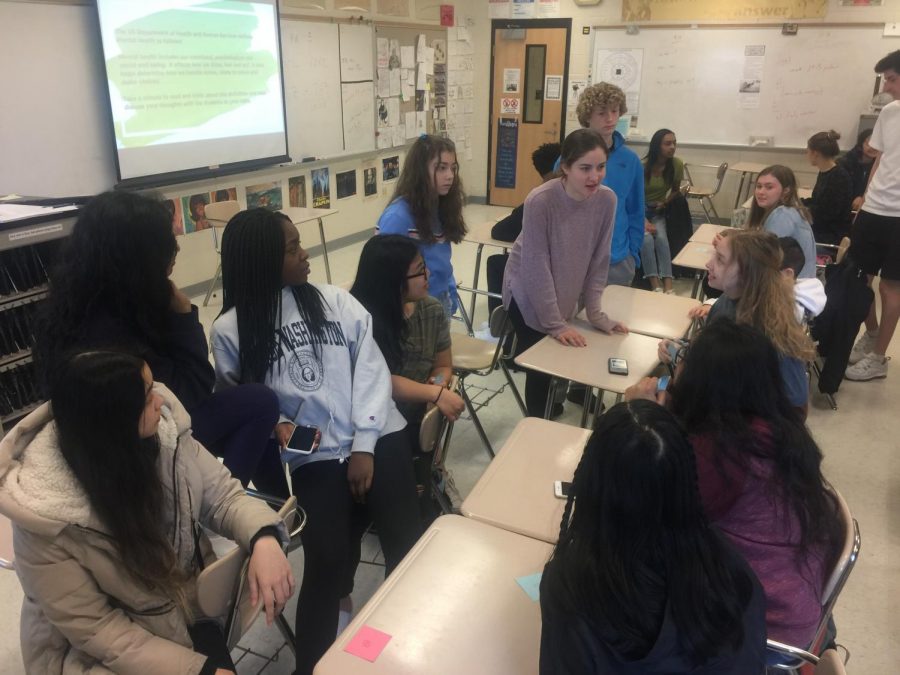 Saanika Mahashetty, Opinions Writer
April 24, 2019
This year at Richard Montgomery High School, students have begun participating in quarterly community meetings on crucial topics relevant in today's society. At the beginning of the year, students were asked to fill out a survey about different social issues that they felt needed to be addressed at school. So far this year, we have had community meetings about gun control, racial discrimination, and mental health, which were the top three choices students selected in the survey. The goal of these meetings were to allow students to engage in active discussion about important issues in today's society alongside acquiring a mindset open to the ideas of others. The intention behind these community meetings is to allow students to open up to others, and I strongly support this cause.
Students in our school community are actively engaged in advocacy for issues such as gun control and mental health, and bringing these discussions into a school setting is a great way to educate ourselves on the opinions of our peers. My only issue is that the community meetings tend to seem mechanical and rehearsed, which takes away the element of comfort away from the meeting. Opening up about such sensitive topics is not an easy task for anyone, however, the setup of the community meetings make them seem like another monotonous lesson about another insignificant skill. I can specifically recall the bored and dazed expressions on the faces of a majority of the students as they paid little attention to what the meeting was actually about. I believe the issues we are discussing in these meetings deserve everyone's utmost attention, yet the methods through which they are presented tend to cause the students to lose interest.
The issues that we address during these meetings are burning issues today that we, as members of the next generation, have the power to address. Mental health especially is an issue that affects students of our age the most. A 2014 report, based on youth survey data compiled by the CDC, showed nearly 16 percent of high school students in Montgomery County seriously considered attempting suicide during the previous year. With these issues so prominent in our community, it is extremely crucial that we find a way to discuss them among the students in an effective manner. I believe that the intentions behind the community meetings are for the benefit of the school community, however, presenting it in a way that attracts the attention will boost its effectiveness among students.