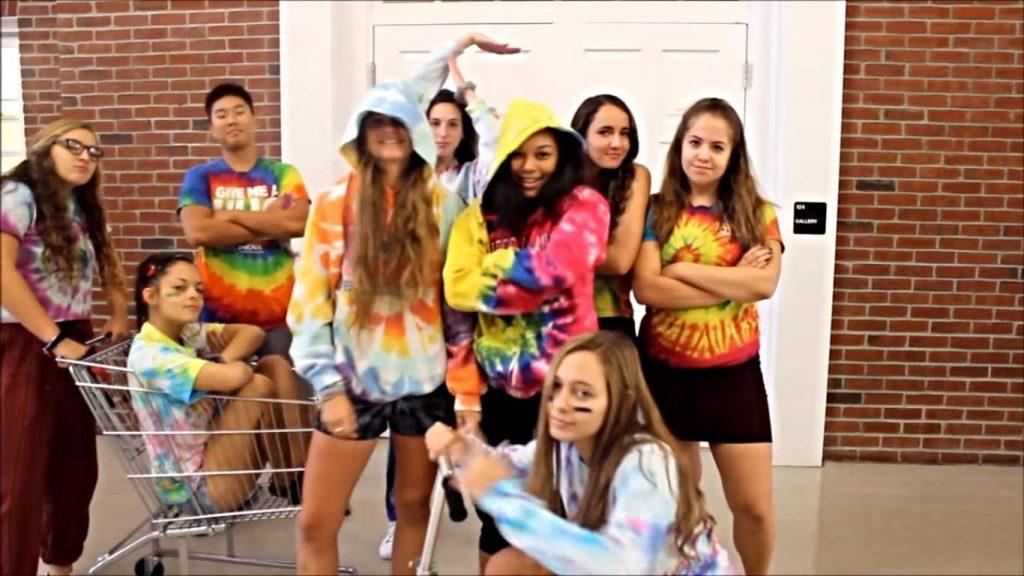 It's that time of the school year again! Richard Montgomery is buzzing with excitement for Homecoming.
As tradition dictates, spirit week will precede the Homecoming dance. Sophomore Clarissa Halpern said that spirit week is her favorite part about Homecoming. "It's always super fun, where everybody dresses up and everybody's excited," Halpern elaborated.
Starting Monday, with class color day, students will get a chance to show off their school spirit. Freshmen get to wear purple, instead of orange this year. Sophomores wear green, juniors wear red, and seniors wear blue.
Tuesday is the day to wear tie-dye and for seniors, it is Toga Tuesday. After having a day off on Wednesday, spirit week will continue with theme day on Thursday.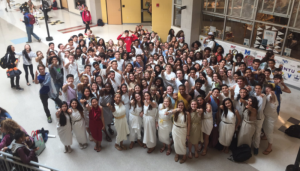 Each class has a different spirit theme. The freshmen theme is western-inspired costumes. The theme for sophomores is sci-fi. Juniors get to dress as characters from fairy tales, or fantasies, and seniors get to dress up as superheros. Thursday is also the day when hall decorating will take place. Each class will decorate their assigned hall with items that relate to their spirit theme, competing to win the Battle of the Classes.
Friday is the day to unite as a school, and wear lots of black and gold. "I love black and gold day," junior Kate Schuck said, "because all the grades are doing the same thing and it makes everyone united."
On Friday there will also be two pep rallies, to get ready for the Homecoming game. The first pep rally will be from 1:30 to 2:00 pm, for freshmen and sophomores, and the second one will be for juniors and seniors, from 2:00 to 2:30 pm.
Mr. Farhner will definitely be at the Pep rally, hyping the crowd, as usual. The pep rallies will feature the Homecoming Court, and the captains of fall sports. There will also be be performances by RM's breakdance team, Poms, Cheerleaders, and of course, BOMS.
"Our awesome BOMS have been practicing since ever," said senior SGA president Sofia Bhalwani. "It's gonna be super awesome and fun!"
Friday will end with the Homecoming game. At 7:00 pm, RM's football team will face Poolesville High School. who hold a record of 1-5. RM's football team holds a record of 6-1, after falling to Northwest. During Halftime, the winners of the Homecoming Court will be crowned. The game will finish at 9.
"The football game, I think, is always something fun that leads up to Homecoming," junior Amy Gersten said. "It's all about going out and supporting your school, and it's the entire student body."
Halpern also thinks that the Homecoming game is a must-attend event. "Of course I'm going to the game!" Halpern exclaimed. "Everybody is in the student section, everybody is very spirited and it's nice to be there with everyone."
All this leads to the Homecoming dance, taking place on October 15. With a donation of a can, and $30, students of all grade-levels are welcome to this year's Homecoming dance, with the theme "Welcome to Hollywood." The dance will held in the gymnasium from 6:30 to 11:00 pm.
"This year we are going to have a new photo booth, with more backgrounds, at the dance," said Bhalwani. "We're also getting those lights that blink left and right on the dance floors. It's gonna be really cool!"
With uniting spirit week themes, a much-anticipated football game, and an amazing dance, Homecoming week promises to be full of school pride and fun.