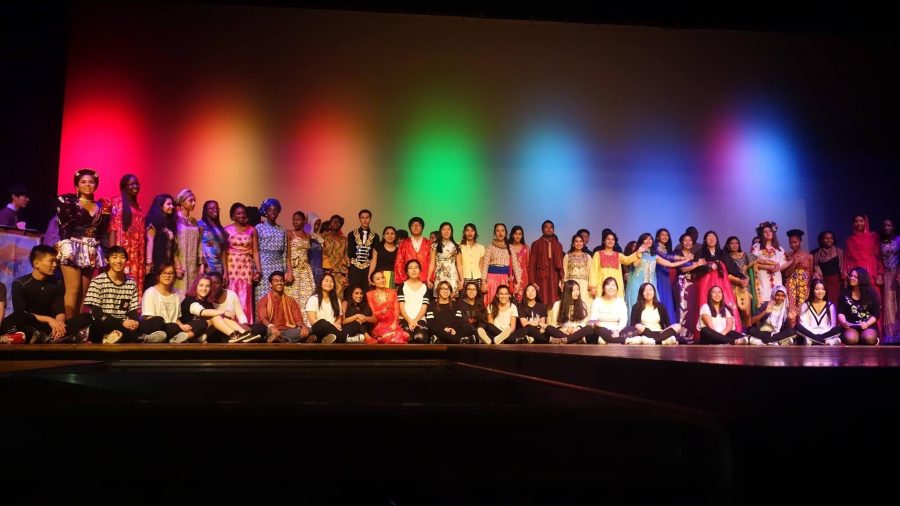 Common Grounds functions to showcase the multitudes of cultures that make up the student body here at Richard Montgomery. From dancing, to singing, to the global fashion show, Common Grounds makes it known that all cultures are important and deserve to be shared. The performances ranged from a Bollywood dance routine, performed by seniors Raja Ramesh, Rachit Agarwal, and Zack Khan, and juniors Shreya Shudhir and Sofia Bhalwani, to a traditional Irish dance performed by junior David Ramarui to a traditional Nepali dance performed by senior Inna Regmi. RM's very own dance team and break dance team—RMDC—also performed a routine during the show. Additionally, a plethora of students participated in the international fashion show. Senior Liz Choi said that the show allowed her to "learn about other cultures firsthand," and Agarwal, who also participated in the fashion show, said that "we truly got to see cultures from around the world."
Last year, Common Grounds was cancelled, rumored to be because, "it took up the whole school day and was already similar to International Night," said media services technician Mr. Eric Rodney, who was in charge of all tech for the show. Some of the challenges involved with the show were getting everyone organized and, especially with such a large number of performers, making sure "everyone [was] in the right place during rehearsals," said Mr. Rodney. But, despite these challenges, many students thought the show was a great success that really "showcased the amazing diversity at our school," said senior Meghan Hu.
Many students also saw Common Grounds as a way to "share your story and culture with others," said senior Lilian Wang. Students involved in the show believed it is a great opportunity to showcase diversity and helps students, and "[learn] about the different cultures of RM. They can learn something they didn't know before," as Regmi noted. For a lot of the performers the final singing of Hallelujah directed by music teacher Mr. Ronald Frezzo with the closing chorus was the best part, especially when much of the audience decided to participate. According to Ramesh, "the coolest thing was seeing everyone turn on their phone flashlights." For many this display was "sweet and showed unity," said Choi, and it enhanced the true meaning of the show, which is the acceptance of all cultures and unity throughout the school.