Athleisure takes on RM
Having been around for more than 60 years, athleisure is no foreign concept to the fashion world. Its long-lasting popularity has fueled its recent revival and helped it become a staple in almost everyone's wardrobe. Those cute hoodies, classic yoga pants, and comfy sweats are all representative of this trendy style. 
Its appeal lies beyond simply looking nice; a combination of the words "athletic" and "leisurewear," athleisure creates effortlessly stylish, comfortable and versatile looks. Many popular casual clothing brands such as Lululemon, Adidas, and Athleta either exclusively sell athleisure clothing or offer athleisure options. 
So where did it come from, and how did it get so popular? Contrary to the modern popularity it boasts now, the term "athleisure" was actually first used back in 1979, where it was used to describe clothes for people who wanted to look athletic. 
The hip-hop era in the nineties also served as an inspiration for today's style. Hoodies, baseball caps, white sneakers, all made popular during this era, are a part of athleisure today. 
Lululemon is accredited with its recent popularity. After founder Chip Wilson had back problems, he decided to attend a yoga class and promptly fell in love… with the yoga pants the instructor was wearing. It was this yoga class that led to the creation of the revolutionary fashion brand. 
 This style of fashion experienced an extreme burst in popularity after the pandemic, when everyone constantly lounged at home in hoodies and sweats. While the rest of the fashion industry struggled, this particular style thrived, staying popular even after the pandemic lockdown.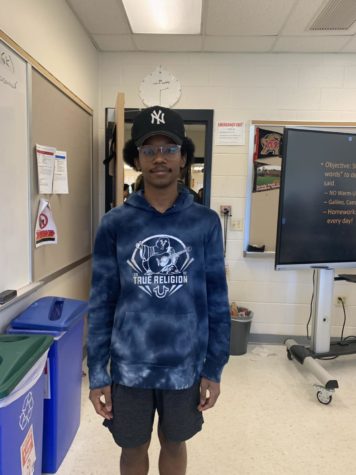 The rise in self-care and at-home workouts, stemming also from the pandemic, have contributed to its popularity as well. Many have switched out the stuffy, uncomfortable clothes of the past for athleisure's comfort and multifunctionality. Its multifunctionality has also made it a more cost efficient option. In addition, with the rise of home workouts, some people wearing athleisure may have literally just finished a workout at home. 
Celebrities are often seen rocking this style, especially sports stars. Avid lovers of this style include Kevin Durant, Bella Hadid, and Kylie Jenner. Many celebrities have also started their own line of athleisure, such as Carrie Underwood's Calia, Beyonce's Ivy Park, and Kate Hudson's co-founding of Fabletics.
However, athleisure is seen often in daily life too. Many students enjoy wearing this style, with lots of RM merch being a type of athleisure. Walking through the halls, there are always students in sight wearing this style. The cause for its popularity? "I feel like it's comfortable," freshman Sherry Lin said. Junior Cornell Jones agreed. "I like that it's comfortable and that depending on what you wear, you can also display a sense of professionalism in a way."
If you are not on the athleisure trend yet, look to these stores, recommended by students. "I like Nike [and] New Balance," Jones said. "[and] H&M for sweatpants. " Lin, meanwhile, recommends Aerie. 
The inclusivity of athleisure has accommodated a wider variety of body shapes and sizes. In addition to its comfort and versatility, it is no wonder athleisure was able to become so popular. And the market continues to grow as well, with many luxury brands like Gucci entering the market. This is one fashion trend that is sure to last a while, if not forever.