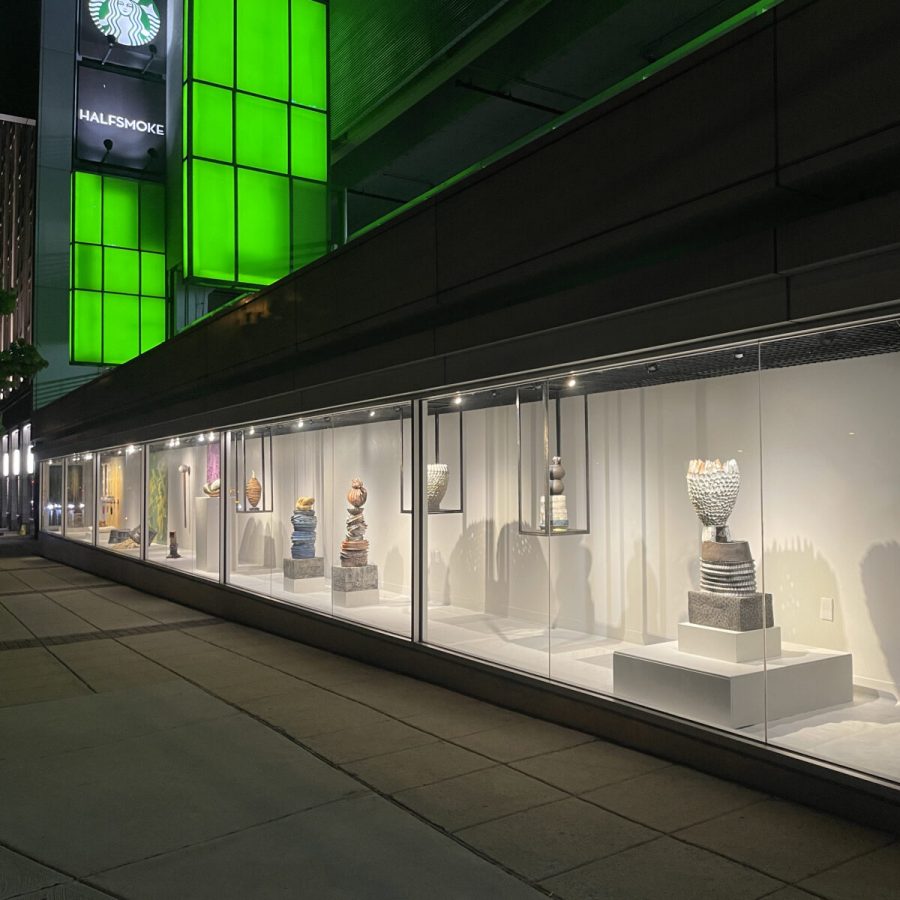 Photo courtesy of VisArts
Online art galleries and events may be one of the only ways for artists to seek inspiration and creative ideas during a pandemic. Although some places are beginning to reopen their doors, art museums are not seen as that much of a priority when compared to essential businesses like grocery stores or pharmacies. Luckily, these virtual art events are still going on right now, which means that artists can engage and express their creativity from the comfort of their own homes. 
Many art galleries, such as the Louvre, Tate and Metropolitan, have either stayed closed or limited the amount of visitors allowed at once. But, these museums, along with other art galleries and exhibitions, have moved their work online, providing their audience with safe and engaging virtual art opportunities. An advantage of virtual art galleries and events is that you can visit exhibitions without actually traveling anywhere. If this peaks your interest, check out some of the many virtual art events going on right now.
NextGen 7.0
The NextGen 7.0 is a free virtual exhibition that showcases the work of aspiring artists of the next generation, specifically those 17 to 27 years of age from the DMV area. This exhibition will be open in person at the VisArts gallery in Rockville from June 4 to Aug. 8, and everything will also be included on the VisArts website. The virtual exhibition catalog features different styles of artwork, as well as some poetry, photography and sculptures. The diverse group of artists in the NextGen 7.0 tackle ideas and issues of racism, cultural identity, loss and depression in their work, showing how art can express the most powerful feelings and emotions without words. This gallery is a great opportunity for students and young adults to get inspiration from because it gives a look into the artistic minds of this generation of young artists.
Megan Van Wagoner: Growing Dilemma & Judit Varga: Emergents
This event features the works of two artists, Megan Van Wagoner and Judit Varga. Wagoner's portfolio, Growing Dilemma, looks at the changing value placed on agricultural land and its products, featuring different types of crops and artifacts to depict society's expectations for food production and land use. Varga's portfolio, Emergents, showcases her clay sculptures that reflect her connection with nature. Her inspiration comes from the organic structures and small artifacts of nature, similar to Wagoner's pieces. This event is open from April 26 to July 25, at the Pod Space Gallery in Rockville, and has a virtual reception on July 9. Wagoner's and Varga's exhibitions may interest those who are passionate about environmental issues and nature.
Chris Combs
Chris Combs's solo exhibition features his handmade and custom fabricated hardware, electronic sculptures and web designs. Combs's contemporary art style has a futuristic and innovative atmosphere. His pieces convey themes of surveillance, motion sensing and facial recognition, which both embrace and question the role of technology in society. Combs's creative use of incorporating computers and machinery into art portrays how technology has taken over society, leaving both positive and negative impacts. Artists may find this exhibition intriguing, since it takes on relevant issues of technology and expresses them through art. Combs's gallery will be open from Sept. 3 to Oct. 17 at the Concourse Gallery, and will have a virtual reception and artist talk on Sept. 10. 
Each of these virtual art events are unique in their own ways, and the featured artworks are all very meaningful. Whether you are passionate about the issues of racism, nature or technology, hopefully at least one of these exhibitions sparked your interest and inspires you as an amazing young artist.