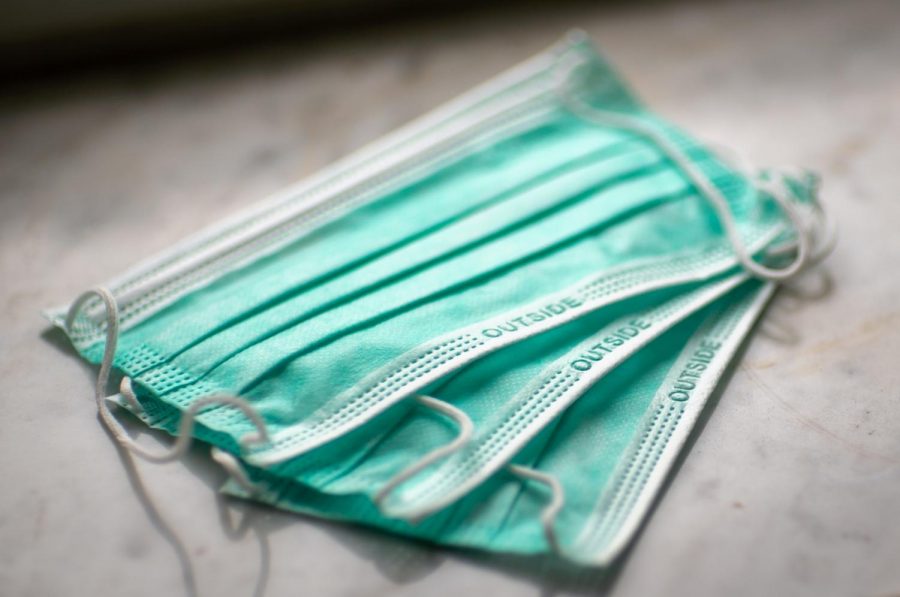 Photo Courtesy of Mika Baumeister
In May, the Center of Disease Control (CDC) updated their COVID-19 guidelines, allowing those who are fully vaccinated to not wear a mask or social distance in most outdoor settings. 
In general, people are considered fully vaccinated two weeks after receiving their second dose of a two-dose vaccine, such as the Moderna or Pfizer vaccinations, or two weeks after receiving the first dose of a one dose vaccine, such as Johnson and Johnson. The CDC advises that anyone who does not meet these requirements should continue to take all necessary safety precautions.
"Right now I feel comfortable going places outside without a mask, like going for a walk. Even before mask rules were lifted, we knew that COVID was unlikely to spread outdoors, so this makes me much more comfortable in these scenarios." science teacher Allison Adams said. 
Fully vaccinated people can now resume activities that they did before the pandemic without social distancing or wearing masks. This includes attending outdoor events, like performances, sports events or parades, dining at outdoor restaurants and going to small outdoor gatherings with both vaccinated and unvaccinated people. They can also dine inside indoor restaurants, participate in indoor exercise classes, go to indoor movie theaters, and more.
 Although unvaccinated people can participate in these activities by using safety precautions like wearing masks, the CDC says there is still a higher risk level of contracting the COVID-19 virus than someone who has a vaccine. 
Additionally, people who have been fully vaccinated do not need to be quarantined or tested if they have been in contact with someone who has the virus.
"You can resume activities without wearing a mask or staying 6 feet apart, except where required by federal, state, local, tribal, or territorial laws, rules, and regulations, including local business and workplace guidance," the CDC website states. Although the CDC has determined that it is safe to go without a mask in these places, people must still take safety precautions when enforced. 
The recent guidelines also describe new protocols that should be taken when traveling. Fully vaccinated people can now travel in the United States without needing to be tested or self quarantined before or after they arrive at their destination. 
Due to the recent guidelines, people are now able to resume activities they had done before the pandemic. "Now that my whole family was vaccinated, we were able to gather inside in person without wearing masks, and we had a couple of fully vaccinated friends over for board games," Ms. Adams said. 
The ability for vaccinated people to wear their masks less frequently has given hope that life will soon return to normal. "I'm looking forward to being able to be with other people and just not having to worry, to walk into places without having that fear," freshman Andrew Delponte said.