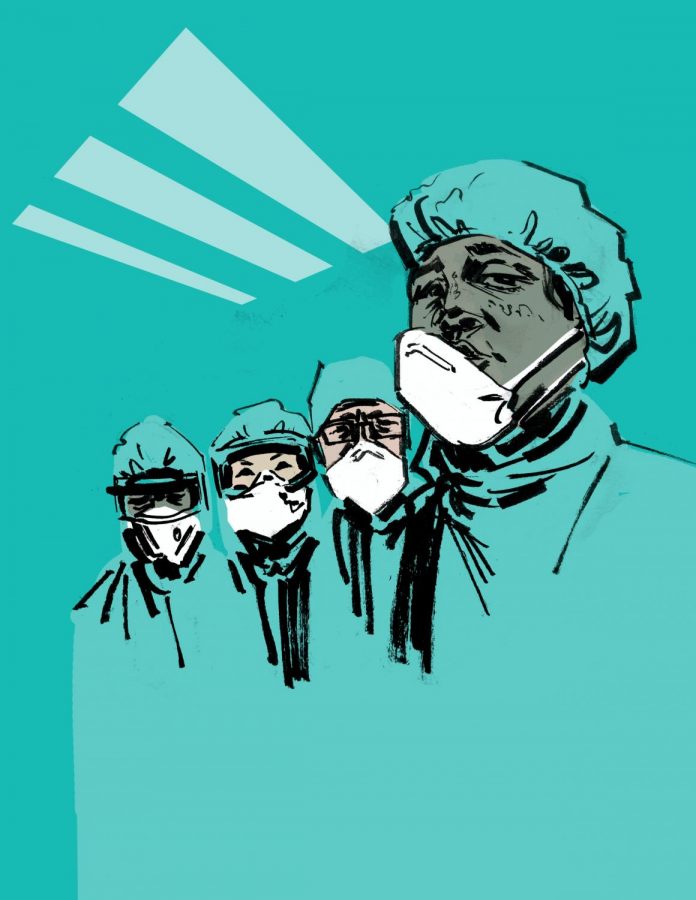 Photo Courtesy of United Nations COVID-19 Response via Unsplash
Misinformation – false and/or distorted information – is undoubtedly detrimental to the public. And there appears to be no limit to its spread on the internet. In the past year, misinformation has expanded considerably in accordance with COVID-19 and current events, contorting beliefs on policies involving public health and safety, according to a recent research study conducted by The Brookings Institution.
The spread of misinformation can be alluded to the pandemic – misinformation outbreaks frequently escalate following the CDC reported exponential trends of COVID-19. When communities have little to no immunity to begin with, people are more susceptible to falling under its influence. Several factors contribute to distortions of facts, including subjective journalism that targets a specific base of consumers, seeking to have their beliefs confirmed.
"In my opinion, there is a lack of literacy, specifically media literacy, where young people don't know that under the umbrella of journalism, there is public relations," Library Media Specialist Dr. Michelle Alexander said via email. "[Most media today] has devolved into primarily editorial news." Subjective journalism is harmful when it comes to distrust in the medical system and its policies, considering the effects on marginalized communities who have inequitable access to healthcare.
Identifying and preventing the spread of misinformation begins with the individual; finding credible sources and seeking to verify information before sharing with others. "I think definitely you have to look at where the information's coming from… sourcing is probably one of the most important things to look for when you're getting information from other people," junior and Public Relations leader for the MOCO for Literacy non-profit Vismaya Paul Mohindra said via phone call. "… fact check it, double check that it corroborates with other sources and that it's coming from a reliable place before you start spreading that information around."
"Also, challenge information that [you] find is false, fraudulent or lack credibility," Dr. Alexander said. "As students, it's fundamentally important that when you do academic work you need to make sure your sources are valid, intellectually sound and most importantly, that you cite them in your work."
Promoting literacy and taking the time to ensure the information individuals receive is credible can significantly reduce the risk of misinformation. UNICEF's misinformation field guide concerning vaccines provides comprehensive guidelines and resources to support immunization in communities and prevent misinformation.
"You can always check that the publishing date is recent…  you want to double check who the author is, sort of what domain the website is that it's coming from," Mohindra said. "Information about important things such as vaccines, it's best to get it from government based websites rather than from blogs or social media or anything like that."
According to an NIH article on misinformation in social media surrounding COVID-19, several actions can be taken on the public level to effectively address and limit the spread of misinformation online. These include providing healthcare workers with research-based data and establishing joint initiatives with mass media and medical organizations to provide accurate public health information. In addition, implementing detection and removal services of misinformation online can also ensure that there is adequate regulation of information.