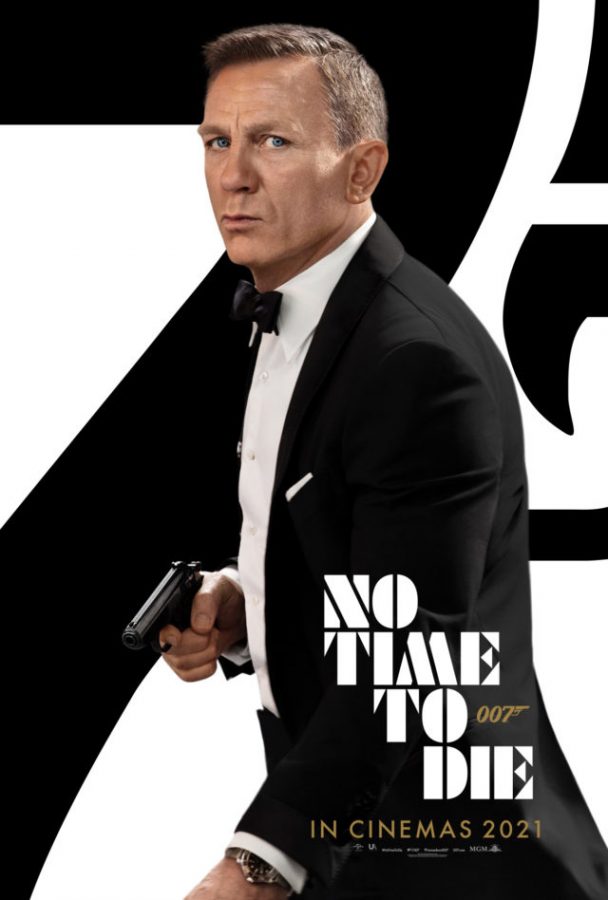 Photo courtesy of Universal Pictures
It has been a tough time for the movie industry during the coronavirus pandemic, and the recent delay of No Time to Die has made this issue no better. After beginning to reopen around two months ago in August, Regal theaters is making the tough decision to close its doors once again. 
Unfortunately for people in Rockville, Regal Center Stadium 13 will be one of the included 536 locations to be shut down. The majority of popular upcoming films that were on track to release in 2020, such as titles like Wonder Woman 1984, Black Widow, and A Quiet Place Part II, have all been delayed to 2021, if not later. Only a very small number of films such as Christopher Nolan's highly anticipated Tenet and Disney's less popular Mulan have generated significant enough chatter to continue through and release in 2020. While the latter demanded nearly two to three times the cost of a movie ticket after the user has already shelled out a seven dollar monthly subscription for Disney Plus, the former actually generated a profit of more than 4.8 billion in the global box office, seemingly revitalizing the film industry for a short amount of time. 
After AMC Theaters, Regal is the second-largest cinema circuit in the U.S., owned by the parent company Cineworld. Despite re-openings of casinos and bowling alleys in New York, a key state for generating movie theater revenues, cinemas are still prohibited from operating there. In addition to these issues, Cineworld's stock prices have dramatically dropped as a result by about 82 percent. With these several prolonged closures, the delay of nearly every popular film, and a plummeting stock price, Cineworld's last hope for financially recovering was another anticipated movie of 2020, the latest installment in the James Bond series: No Time to Die. 
With a scheduled release date of April 2020, No Time to Die seemed to be a saving grace for Cineworld. Since his debut in 2006's Casino Royale, Daniel Craig was an instant hit and a fan favorite among the ranks of Bond actors, praised for his refreshing and gritty take on the beloved character. Directed by Cary Joji Fukunaga, No Time to Die will be Craig's fifth and last movie appearance as Bond, featuring returning actors such as Léa Seydoux and new appearances by Lashana Lynch and Rami Malek. 
Unfortunately for Cineworld, James Bond will not be making an appearance in theaters at all in 2020. According to the filmmakers in a statement published on the movie's website, the movie will be delayed until April of next year "in order to be seen by a worldwide theatrical audience." In other words, the producers want to wait until the maximum number of consumers are feeling safe enough to shell out the money to see a movie in person.
The two most major films to be released during the pandemic have already been shown to be quite disappointing. Due to its exorbitant prices, Mulan generated a mere 66.8 million at the box office. For some perspective, the budget was upwards of 200 million. Tenet, with a similar budget, managed to rake in more than 334 million. While it is safe to say it would have achieved much higher profits without COVID-19, Tenet and Mulan proved that online major blockbuster simply releases don't work.
Unfortunately, the reclosing of all Regal theaters will account for more than 40,000 Regal employees facing furlough. Hopefully, Regal will have a steady reopening in 2021 with more movies planned to make a release— Among those, our favorite debonair license to kill action star, Bond. James Bond.