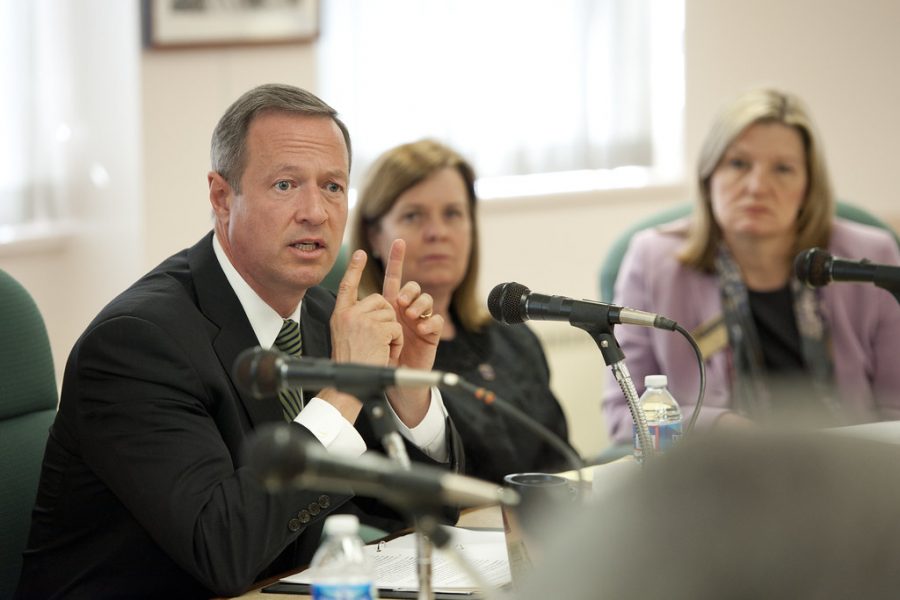 Image Courtesy of Maryland GovPics
Following several petitions from students and members of the community, the Board of Education is considering changing the names of schools named after slave owners. The six schools under scrutiny are Richard Montgomery High, Thomas S. Wootton High, Montgomery Blair High, Col. Zadok Magruder High, Francis Scott Key Middle and John Poole Middle. 
According to Bethesda Magazine, the Board unanimously passed a resolution that called for Superintendent Jack Smith to work with the school to "determine whether these communities have expressed an interest in renaming the schools" on October 6, 2020.
With Richard Montgomery being one of these schools, RM students and staff have expressed very different beliefs on what should happen for numerous different reasons. 
Some students believe that changing school names is like trying to erase and change history, which is unchangeable. "We can only change our present and our future," freshman Adrien Rodriguez-Thompson said, adding that renaming a school would not make much of a difference. "We should bring more awareness to the things we may not have done correctly, but we can fix moving forward and that's a very important thing." 
Physical Education teacher, Barbara Contino, has the same standpoint as Rodriguez-Thompson, but with different reasoning. Contino has lived in Montgomery County her whole life, graduated from Rockville High, and though she currently lives in Frederick County she has been teaching at Richard Montgomery for 24 years."[M]aybe that's why I feel this way. I like hearing all the old names. Richard Montgomery has been around for years, […] It's nostalgic for me," Contino said. 
Others believe that a school's name idolizes the person it is named after. "I feel like it is something important to do because these are the names of people who are not good role models. If we are going to name our schools after people who should be role models, people we're supposed to look up to, I don't think those are appropriate names for impressionable teenagers to look up to," senior Namya Nanda said. 
It is currently unclear how the Board of Education would potentially rename these schools. As of now, there is no date for another meeting discussing the topic.