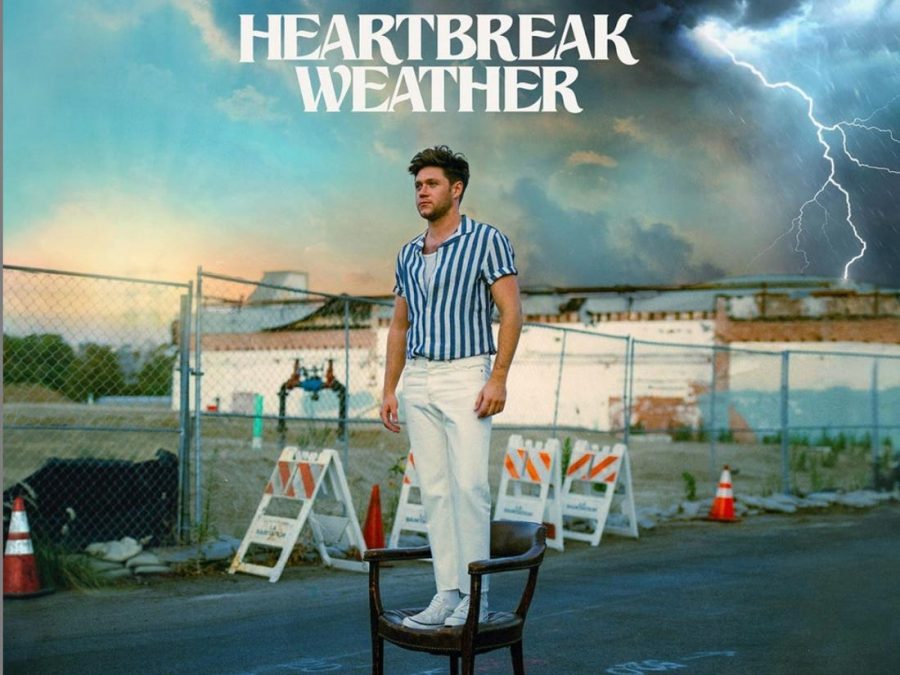 Photo from Capitol Records
On March 13, Niall Horan released his second studio album, "Heartbreak Weather," through Capitol Records. The 14-track album parallels its title: discussing the weather is the most basic form of small talk; while the album is pleasant, it does not delve beneath the surface. Although there are a handful of enjoyable songs, many of them sound annoyingly similar to each other and the lyrics leave much to be desired.
Titular track "Heartbreak Weather" is one of the best on the album, perfect for a road trip with the windows down and volume up. Bearing messages of moving on after a failed relationship, the song finds delight in starting over and new beginnings. The second track, "Black And White," features the lovely juxtaposition of "black and white" compared to "all your gorgeous colors."
A good record must show versatility. Second single "Put A Little Love On Me" deviates from upbeat, hopeful bops to sad piano instrumental, displaying Horan's range as a songwriter and performer. Songs such as "Small Talk," "Arms Of A Stranger" and "Cross Your Mind" have excellent buildups leading up to the chorus, providing wonderful transitions from his verses to his choruses.
However, though Horan's prechoruses are stellar, his bridges are repetitive. In far too many songs, they repeat the same lyric twice or more, an indicator of lazy songwriting. For example, in "Arms Of A Stranger," Horan sings, "Standin' out in the crowd, nobody can hear me now, I'm tryna get over you" twice before moving on to the chorus. In their thinly veiled attempts to build excitement, the bridges instead frustrate listeners who perhaps seek more creative lyrics.
While track 11, "New Angel," offers a great prechorus, the production is rather strange—the chorus seems to be mixed at a quieter volume than the rest of the song, and the instrumental outro, while matching the intro, feels detached from the rest of the song.
"San Francisco" is perhaps the worst song on the record. The bridge is exceptionally horrible; it merely repeats lyrics found elsewhere in the song. In the chorus, Horan pleads, "Take me back," in an annoyingly whiny manner. The prechorus is also awful—unlike other tracks, it does not give a fulfilling buildup to the chorus or serve as a redeeming quality.
Overall, "Heartbreak Weather" contains a few good songs. However, Horan's songwriting still has much room for improvement—he's shown that he's capable of releasing good songs; the next step is releasing a good album.