What to watch over COVID-19 break: Binge-worthy shows for this quarantine
March 24, 2020
After all Maryland schools were closed from March 16-27 in response to the COVID-19 pandemic, many students now find themselves with a lot of free time on their hands. For those looking for an entertaining (and time-consuming) distraction from current events, this list will surely provide a show for you.
For fans of reality TV: "The Bachelor" and "Love is Blind"
Many viewers have hailed the most recent season of "The Bachelor" as the most dramatic one yet. You'll never be bored with the superficial entertainment of this show, from contestants fighting over stolen champagne to meddling mothers to plenty of heartbreaks. So how does the bachelor narrow down the group to find the supposed love of his life? The time is spent with the contestants going on large group dates or "one-on-ones" with the bachelor. This show may cause audiences to question its formula for love and marriage ‒ each week, contestants are either chosen or eliminated at a rose ceremony, where the bachelor slowly whittles down the number of women left ‒ but it definitely isn't dull. For fans of lively reality dating shows, this one is for you.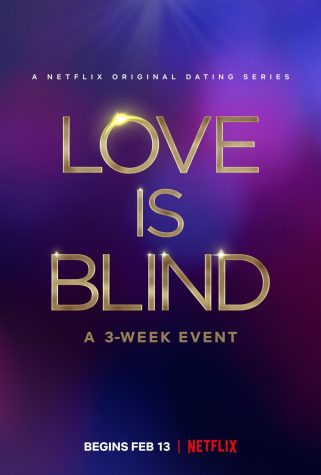 "Love is Blind" is a little less conventional; thirty people blind date each other in "pods," each only able to hear the other's voice. The people date for ten days in a speed dating format. After dating, the couples decide if they want to break up or get married, and then meet face to face. "Love is Blind" has quickly become a hit since its first episode aired in February, and begs the question, "Is love really blind?" While some of the couples on the show have called it quits, some are still together. If you're looking for a new, unique reality dating show, "Love is Blind" is for you.
Where you can watch: "The Bachelor" can be found on ABC or Hulu, and "Love is Blind" is on Netflix.
For those who love drama and period pieces: "Little Fires Everywhere"
This new miniseries, based on the book of the same name written by Celeste Ng, stars Reese Witherspoon ("Big Little Lies") and Kerry Washington ("Scandal"). It premiered the first three of seven total episodes on Hulu on March 18, and will subsequently release one episode per week after that.
The plot revolves around the relationship between Elena Richardson (Witherspoon), a part-time journalist and full-time rule follower, and enigmatic artist and single mother Mia Warren (Washington). Mia and her daughter Pearl (Lexi Underwood) move to the Ohio suburb of Shaker Heights and meet the Richardsons, whose seemingly perfect family is a stark contrast to the Warrens' transient lives. Elena and Mia soon clash over the adoption of a Chinese baby by one of Elena's friends that erupts into a custody battle and divides the community. In the peripheral of the plot looms an impending fire that burns down the Richardson house (thus the title of the show), which leads to a bigger mystery. Fans of "Big Little Lies" will certainly love this small-town drama, with its themes of motherhood, wealth and privilege, and exclusive communities, and the show is just as riveting as the novel.
Where you can watch it: Hulu
For fans of true crime: "The Trials of Gabriel Fernandez"
This docuseries explores the torture and murder of an eight-year-old California boy, Gabriel Fernandez, at the hands of his mother and her boyfriend in 2013. The subject matter, while extremely heavy and hard to watch, brings light to the systemic negligence and incompetence of the social workers and officers who handled the case and the severe impact of child abuse. Gabriel's abuse went unnoticed for months, and while other family members and teachers tried to help, the adults in charge of helping Gabriel failed at doing their job, which ultimately led to his death.
The series is comprised of six episodes, going chronologically from the night Gabriel died to the end of the trials his abusers faced. Each episode contains numerous interviews with journalists, lawyers, jurors, firefighters, paramedics, security guards, and more. The docuseries also includes photos, clips of recordings and 911 calls, and numerous accounts and evidence of Gabriel's abuse. In particular, the in-depth interviews with the attorney who fought for justice for Gabriel give audiences a more personal look at the intricacies and effects of child abuse. These elements of the show influence the severity of Gabriel's case and make it stand out distinctly from other true-crime documentaries. This show is tear-jerking and enraging at the same time, perfect for true-crime fans and those looking for a more serious watch.
Where you can watch it: Netflix
For those who enjoy teen angst and supernatural powers: "I Am Not Okay with This"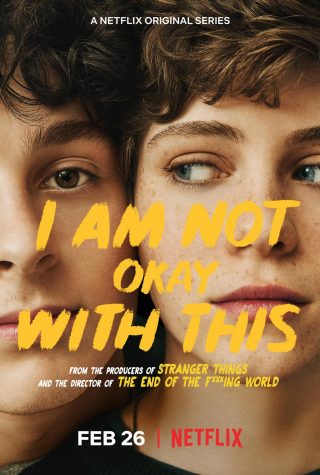 Similar to shows like "Stranger Things" and "Everything Sucks," "I Am Not Okay with This" deals with common coming-of-age themes such as sexuality, friendship, family, and how these facets of growing up impact teens' lives. The main character, Syd (Sophia Lillis) is dealing with all of these issues, on top of the recent death of her father. Additionally, Syd is struggling with how she feels about her best friend, Dina (Sofia Bryant), and neighbor, Stan (Wyatt Oleff), and her emotions take an unexpected turn. Syd discovers that her intense emotions, particularly anger, trigger telekinetic powers ‒ like random nosebleeds or food falling off of the shelves at a grocery store. Throughout the show, Syd's relationships with her friends and family change as she tries to get a handle on her powers.
With each episode only being twenty minutes long, this show is an easy and fun one to watch if you like the sci-fi drama theme. In addition to the interesting plot, "I Am Not Okay with This" evokes a vintage yet modern aesthetics; the cars, clothing, and surroundings are reminiscent of the 80s, yet characters text each other on cell phones. The show is certainly aimed at teenagers, but the comedic moments, relatable characters, and ambiguously universal setting will appeal to viewers of all ages.
Where you can watch it: Netflix