Tudor Postolache wins Mr. RM 2020
March 19, 2020
On March 6, 14 senior boys gathered on stage for Mr. RM, the annual male beauty pageant. After a three-hour competition filled with talent, formal wear, beach wear and baby pictures, Tudor Postolache, or Mr. Marquee, became crowned Mr. RM 2020.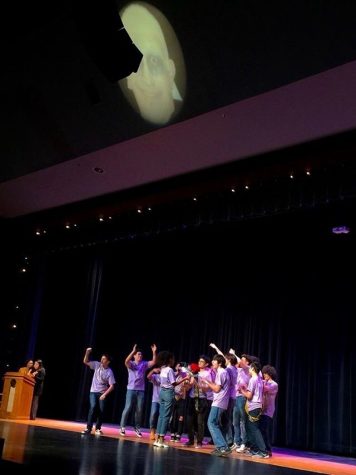 For his talent, Postolache chose to sing "Dancing in the Moonlight" by King Harvest. "I had trouble trying to come up with a specific plan for what to do, so I decided to stick with what I personally enjoy and am good at. I decided to sing and dance and hope people enjoy it, which apparently everyone did," Postolache said.
In the fall musical, "The Addams Family," Postolache played Fester, who is in love with the moon. There is a lighting gobo rotator with Postolache's face on it and another with the moon; this connects to his song of choice, "Dancing in the Moonlight."
"[Tudor's] singing was an actual talent, compared to mine, which was a comedy bit about going up on stage and comparing rats and cockroaches so he definitely deserved to win," senior and fellow contestant Rob Kearns said.
Winning Mr. RM was a surprise to Postolache. "I went in with basically no expectations, mainly just the desire to have fun and enjoy the experience," he said. "It was a very surreal moment. It was not something I pictured happening or really envisioned at all."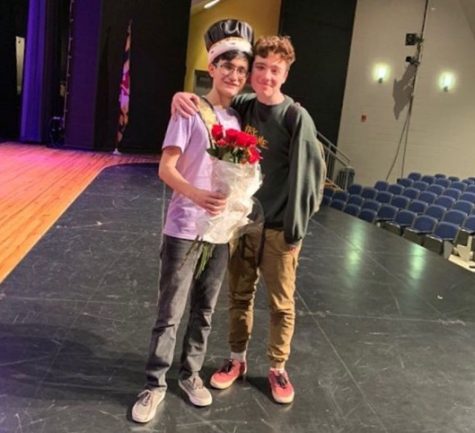 As a child, Postolache attended a few Mr. RM shows with his oldest sister. "Back then, it was just amazing. The fact that it was me, eight years later, on the stage winning, that in itself was supremely awesome." Postolache credits his oldest sister with much of his personality growing up.
"At first, I hoped for my oldest sister to escort me. She unfortunately couldn't make it, because she's living it up in New York," Postolache said. He was escorted by his younger sister. "My little sister, Anna, was a perfect choice. She really helped me out a lot and I think was the reason I won the competition."
The weeks of rehearsals leading up to the show itself allowed the contestants to bond with each other and make new friends. "What made it all worth it was the other contestants, all the guys, that really are so fantastic, so amazing," Postolache said. "I'm so grateful for the experience, I'm so thankful for those who enjoyed it and I'm thankful for those who went through the experience with me for being so awesome. I'm also grateful for Ms. Kellinger and all the people who organized it as well."