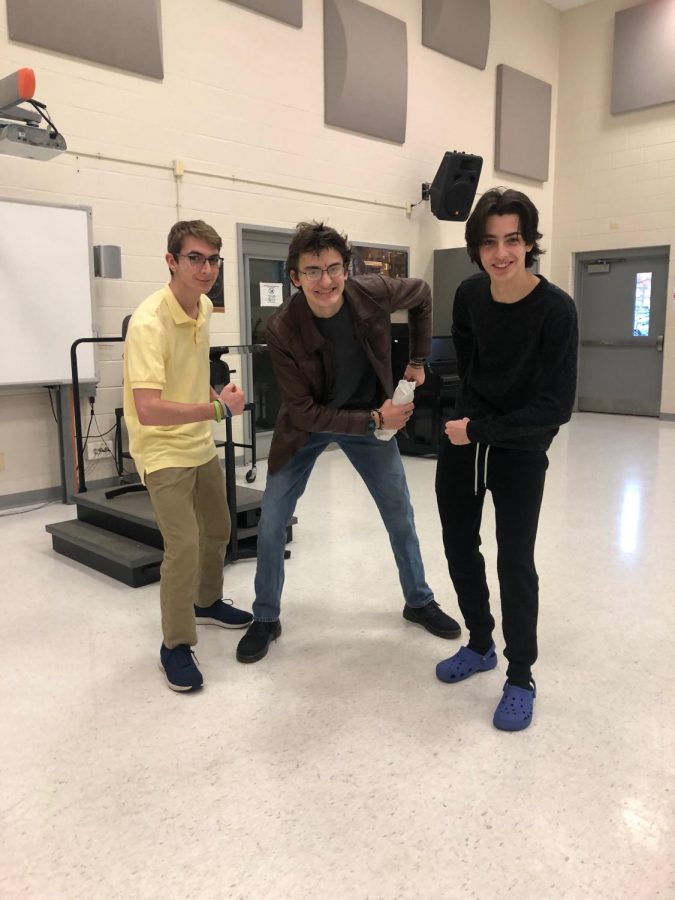 Photo courtesy of Ciara Culligan
Julian Saint Denis
Junior Julian Saint Denis is the musical director for "What's in a Name?". This one-act play takes place in the 18th century, and the main characters are three funny 'loser' pirates, who learn of legendary pirates who came before them and become inspired. During the play, the pirates make lots of mistakes as they try to follow the leads of the legendary pirates.
Being in charge of the music, Saint Denis drew inspiration from music from the time period as well as well-known pirate songs. "'What Would You Do With a Drunken Sailor' definitely makes its way into a lot of the music," Saint Denis said, "The key was finding some familiarity within the pirate theme, and that nostalgia since lots of people know Pirates of the Caribbean." Saint Denis worked with Ethan Hankins and JJ Kuznetstov in order to put the script and music together.
The directors of "What's in a Name?" get lots of help from their producers, but ultimately, it is the responsibility of the directors to hold rehearsals and execute the production. "Thankfully, we have our producers who keep us on schedule and kind of set some deadlines for us," Saint Denis said. He and the other directors put in lots of work into the show to make it as fun and exciting as possible.