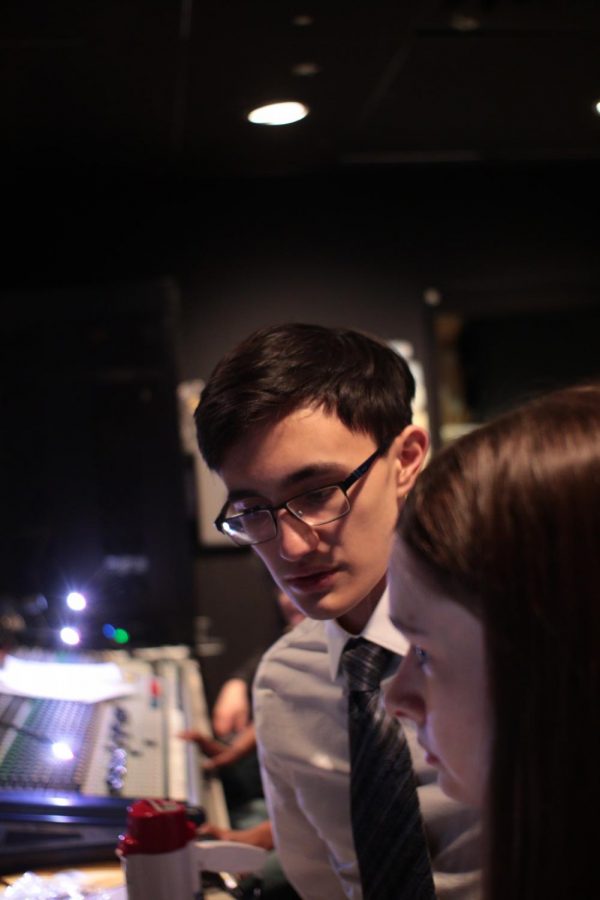 Photo by Bence Szego.
For his fourth year as an RM Blackmasker, senior Tudor Postolache is directing his first-produced show, "No Signal". This one-act production is a mini-anthology that tells three unique stories in the backdrop of the end of the world. It is funny, tragic and an absurd journey where nursing home residents, canines, and former frat boys are all faced with certain doom and spend the time they have left together. 
Postolache's inspiration behind the show came from the idea of how people would react to the unforeseen situation of an asteroid heading to Earth. "The absurdity that arises out of it as everything loses meaning all at once first drew me to pursue this idea," Postolache said. Postolache's main responsibilities as one of two directors for No Signal is communication with everyone involved, not just the cast. This includes all crews, producers and other one-act shows that are working together to make sure the audiences have the best overall experience.
In order to ensure the story's plotline comes across well, the directors must balance all these stories happening in the show into one thematic through-line. "No Signal's" co-director, Adam Winchenbach, and Postolache put a lot of emphasis on trying to discuss this with their actors. With the three stories happening all at once during the show, the incorporation of projections will help transition between the stories."The premise is dark, but we will try our best to strike a funny and endearing tone," Postolache said.